Lake Manley Yacht Club Scenes
21 February and 25 March 2005
Lake Manley was a very large lake during the Pleistocene, about 10,000 years ago. &nbsp Since then it has completely dried up, EXCEPT during very rare events when there is a unusually high amount of rainfall in Death Valley, such as occurred during the 2004-2005 rainyear. &nbsp The bottom of the lake, which is usually entirely exposed, has an elevation of 242 feet below mean sea level, at Badwater, the lowest point in Death Valley. &nbsp In early 2005, the lake reappeared, a mere semblance of it's former self, to offer a select few individuals to join the exclusive Lake Manley Yacht Club.

Membership in the Lake Manley Yacht Club is open to all who take the initiation challenge. &nbsp Membership is offered to all those that can prove they have boated on Lake Manley. &nbsp Proof can be in the form of photographs or notorized affidavits of actually boating on this lake, and your boat actually floated (occasional keel dragging exempted). &nbsp Membership is free (except for the initiation) and for life.

Charter members of the Lake Manley Yacht Club include:
David L. Magney (Ojai, CA)
Nancy L. Breslin (Malibu, CA)
Greg Smith (Ventura, CA)
(your name could be here).


Silver Lake Yacht Club
While we were at it, we also formed the Silver Lake Yacht Club, located just north of Baker, California. &nbsp Winter and Spring 2005 found this dry desert lake full of water, and begging for boating members. &nbsp David Magney and Nancy Breslin are founding (charter) members of this ephemeral yacht club too. &nbsp You can join too, as long as you can prove that you became initiated properly.



All photographs copyrighted by David L. Magney 2005


Links to Death Valley Scenes
Panamint Valley Scenes
Ballarat Scenes
Panamint Range Scenes 1
Panamint Range Scenes 2 [coming soon]
Valley Floor Scenes 1 [coming soon]
Valley Floor Scenes 2 [coming soon]
Lake Manley Yacht Club
Black Mountains Scenes 1 [coming soon]
Black Mountains Scenes 2 [coming soon]
Eureka Dunes Scenes 1
Eureka Dunes Scenes 2
Plant Photos A-K [coming soon]
Plant Photos L-Z [coming soon]
Plant photos are arranged alphabetically by botanical name.



Photos of Lake Manley, Death Valley
Lake Manley as seen from atop the Panamint Mountains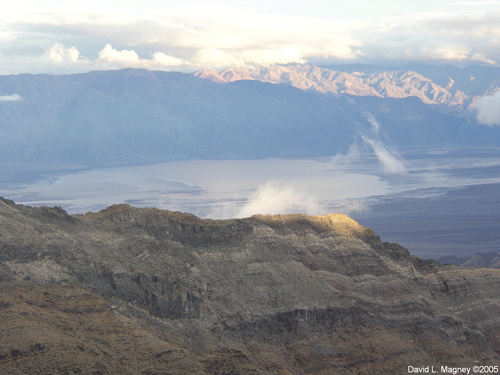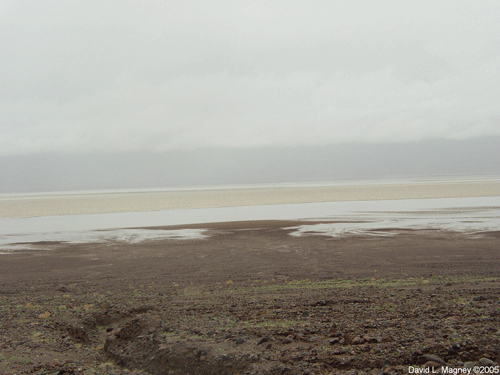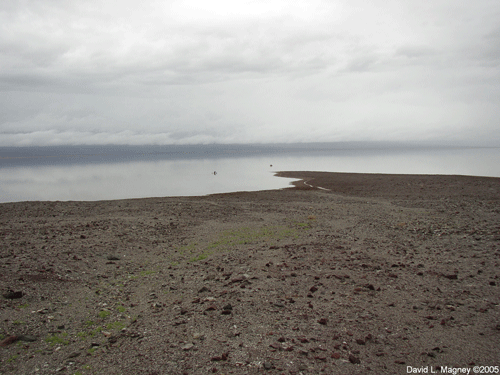 Two unknown charter members kayaking on the lake on 22 February 2005. &nbsp If this is you, send in your names and proof, and we will add you to the list of charter members.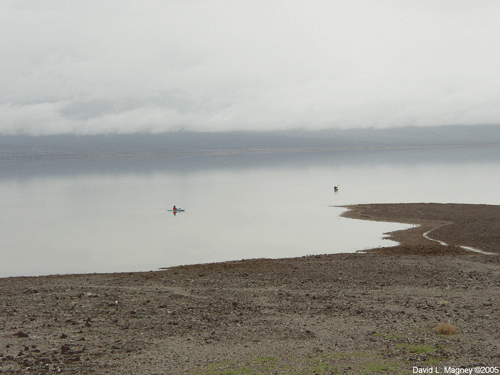 A little over a month later and the lake level has dropped at least a foot, leaving a maximum depth of about 2 feet (enough for canoes and kayaks)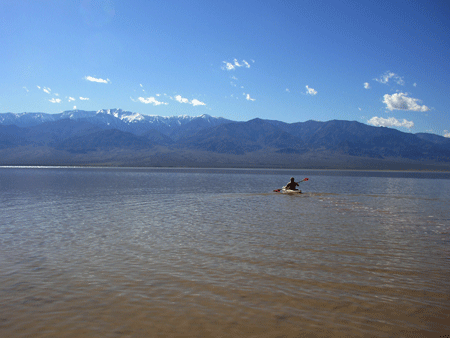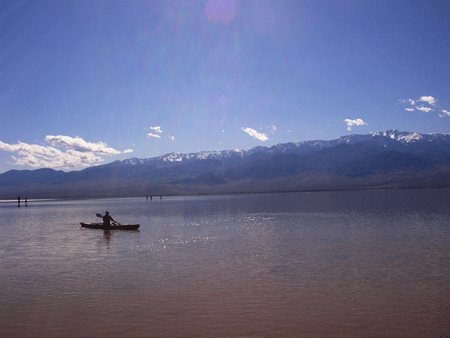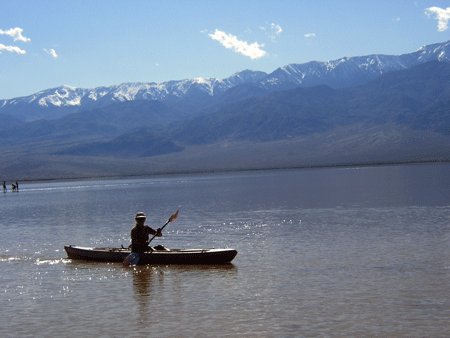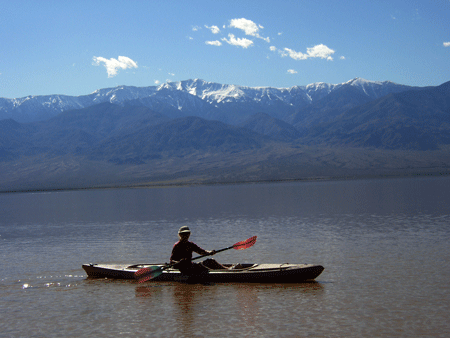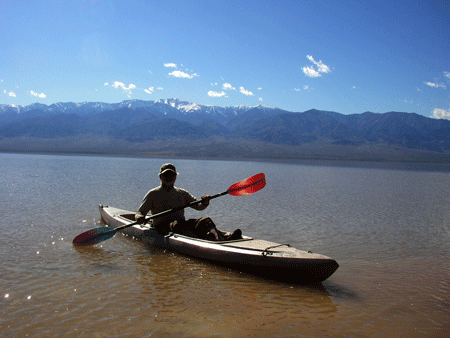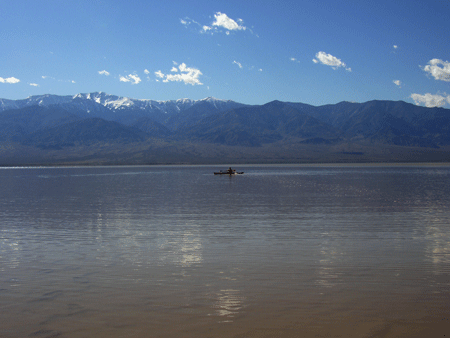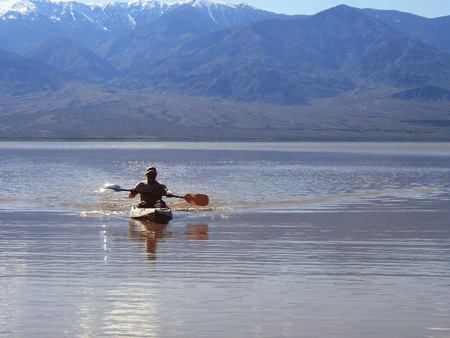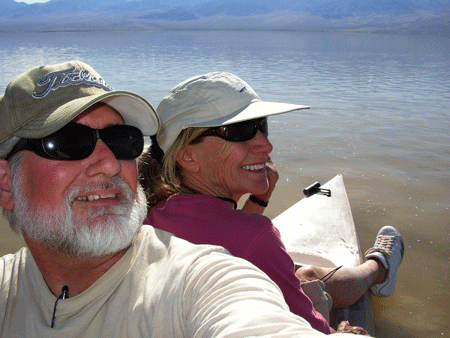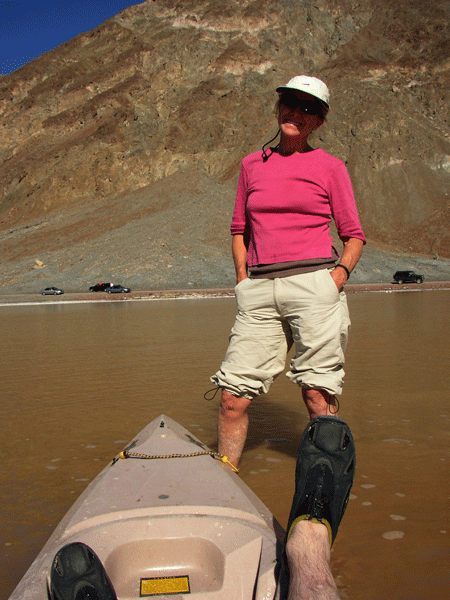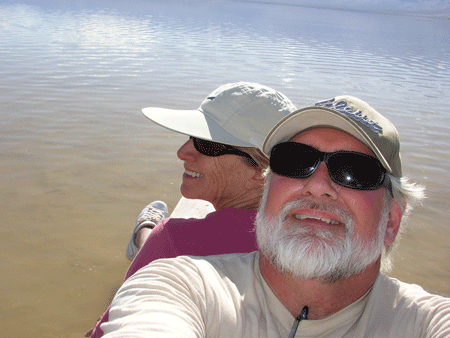 Two other (unknown) members of the club in their stubby canoes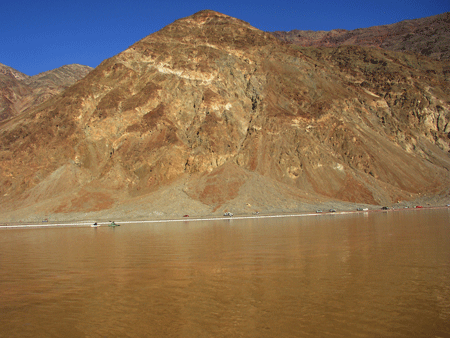 Silver Lake Yacht Club charter members taking maiden voyage on the usually bone-dry Silver Lake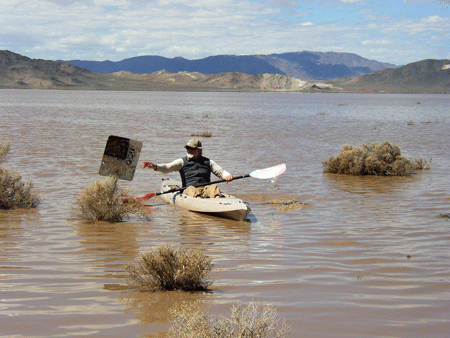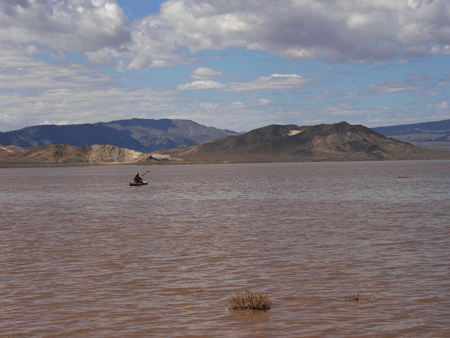 Death Valley Home Page
Photography Home Page
Photography Site Map
DMEC Home