Eureka Dunes Scenes
21 February 2005
The Eureka Dunes, classified as sief dunes, are believed to be the highest dune systems in California, and certainly the highest in Death Valley National Park, rising more than 680 feet above the floor of the Eureka Valley. &nbsp They are second highest only to the Great Sand Dunes of Colorado. &nbsp The dunes stretch 3 miles long and are about 1 mile wide.

These dunes are home to species unique to desert dune habitats, and contain at least two endemic plant species, the Eureka Dunes Evening-primrose (Oenothera californica ssp. eurekensis) and Eureka Valley Dune Grass (Swallenia alexandrae).

These dunes also bark or sing, under the right moisture conditions (which needs to be pretty dry); that is, they make particular sounds when walked upon, barking (more of a low booming sound) with each step; however, in February 2005 they were simply too soggy to sing to us or bark.

All photographs copyrighted by David L. Magney 2005


Links to Death Valley Scenes
Panamint Valley Scenes
Ballarat Scenes
Panamint Range Scenes 1
Panamint Range Scenes 2 [coming soon]
Valley Floor Scenes 1 [coming soon]
Valley Floor Scenes 2 [coming soon]
Lake Manley Yacht Club [coming soon]
Black Mountains Scenes 1 [coming soon]
Black Mountains Scenes 2 [coming soon]
Eureka Dunes Scenes 1
Plant Photos A-K [coming soon]
Plant Photos L-Z [coming soon]
Plant photos are arranged alphabetically by botanical name.



Photos of Eureka Dunes

As seen from the dune summit, about 680 feet above the valley floor.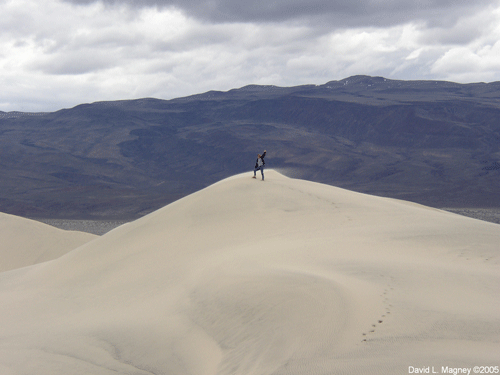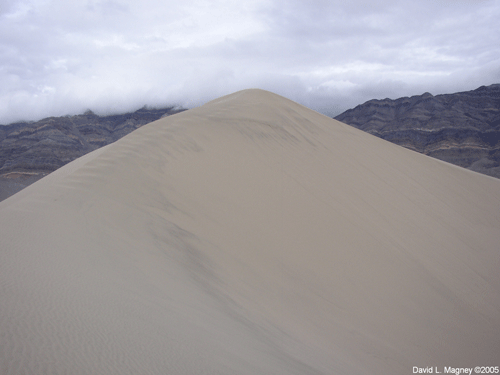 Swallenia alexandrae, Eureka Valley Dunes Grass - Poaceae (Grass family). &nbsp Federally listed Endangered and State-listed Rare.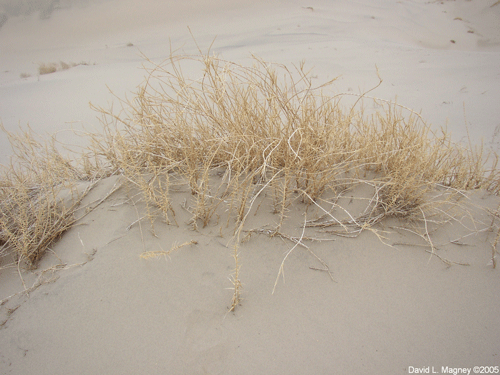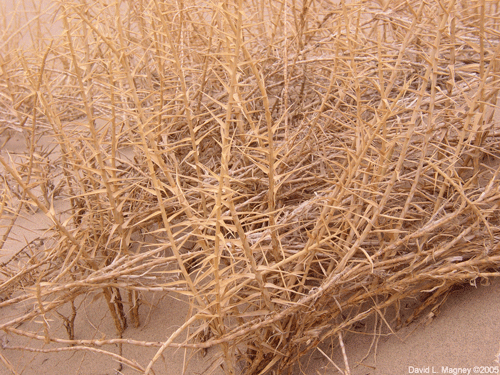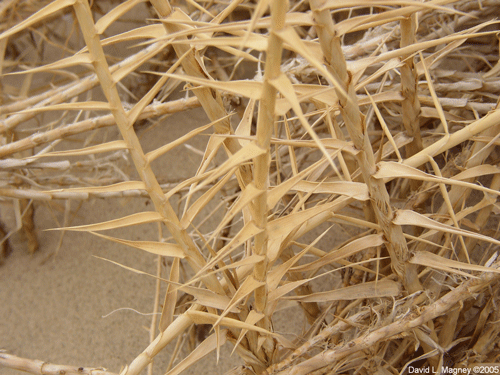 Photo series of the east side of the dunes from the foot of the Last Chance Mountains, looking westward.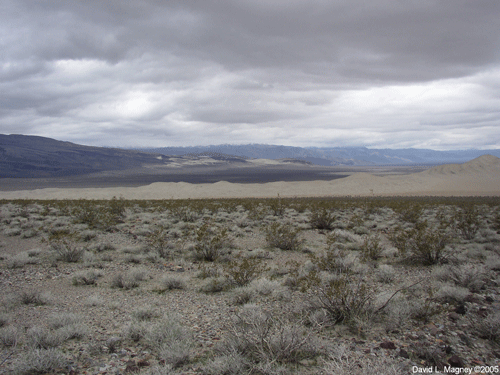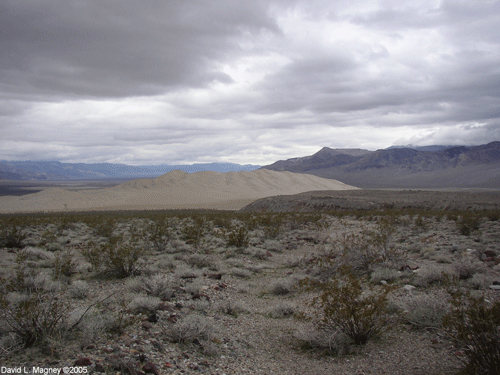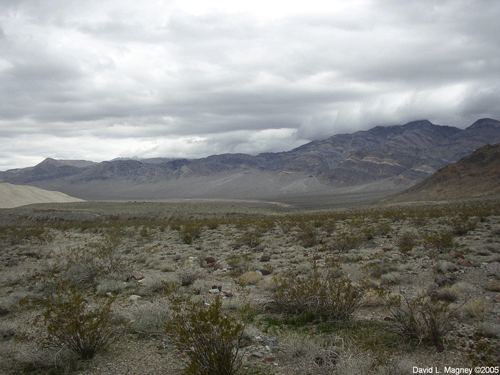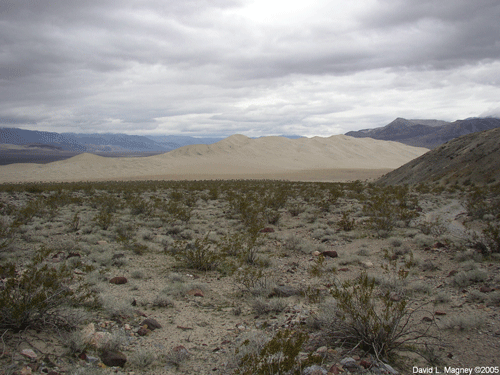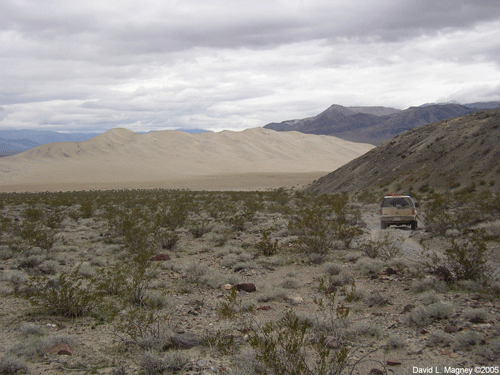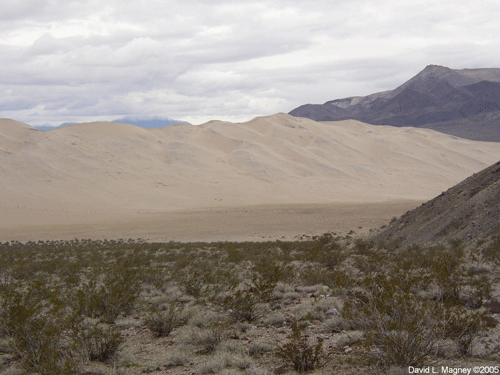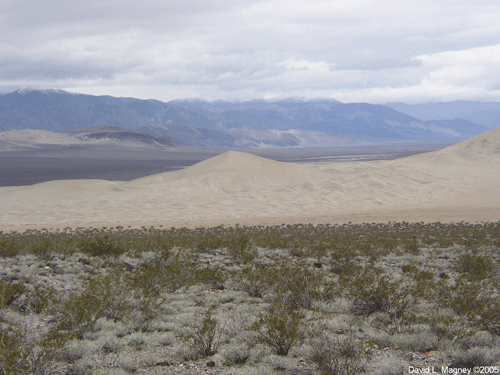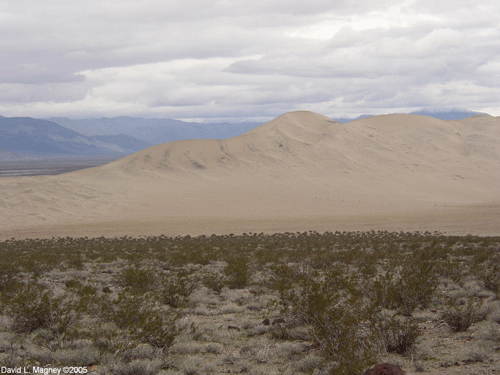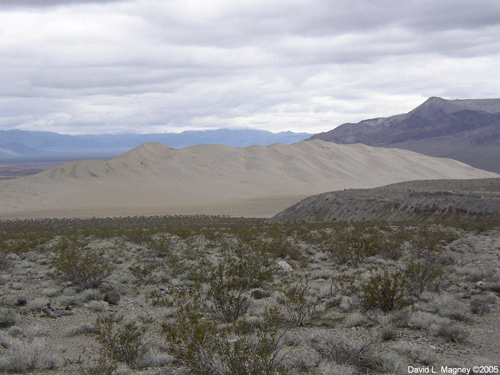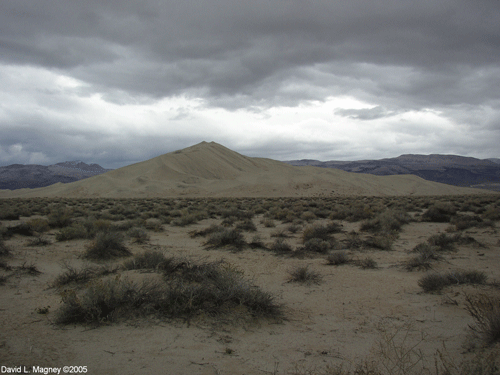 View southward down the east side of the dunes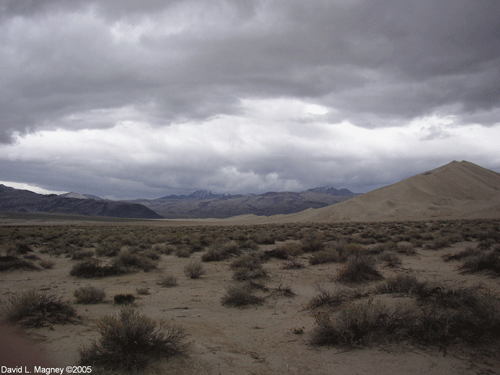 Death Valley Home Page
Photography Home Page
Photography Site Map
DMEC Home