Panamint Mountains Scenes - Aguereberry Point
19 February 2005
The Panamint Mountains, which divide Death Valley from Panamint Valley, is the tallest and longest range within Death Valley National Park. &nbsp Telescope Peak, at over 10,000 feet above mean sea level, is the highest peak in the park and on the Panamint Mountains. &nbsp The entrance to Death Valley from the west via Wildrose Canyon takes you by a dirt road that leads to Aguereberry Point. &nbsp Aguereberry Point provides spectacular views up and down Death Valley and clear across the valley, when not shrouded in clouds, a rare occurrence though.

All photographs copyrighted by David L. Magney 2005


Links to Death Valley Scenes
Death Valley Home Page
Panamint Valley Scenes
Ballarat Ghost Town Scenes
Panamint Mountains Scenes 1
Valley Floor Scenes 1
Valley Floor Scenes 2
Lake Manley Yacht Club
South of Badwater Scenes 1
South of Badwater Scenes 2
Plant Photos A-K
Plant Photos L-Z
Plant photos are arranged alphabetically by botanical name.



Photos of Aguereberry Point, Panamint Range

Views of Death Valley as seen from Aguereberry Point on the east edge of the Panamint Range overlooking Death Valley.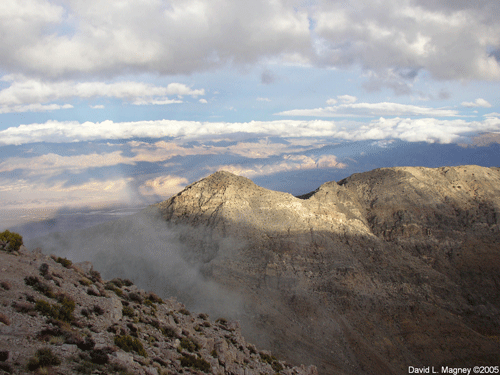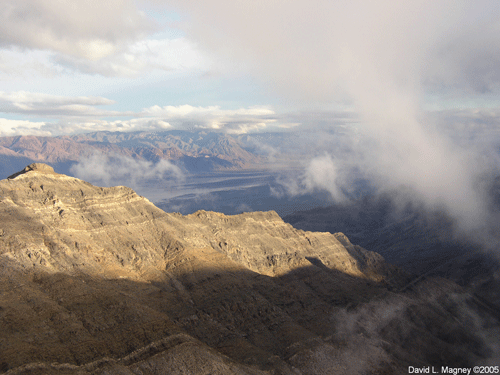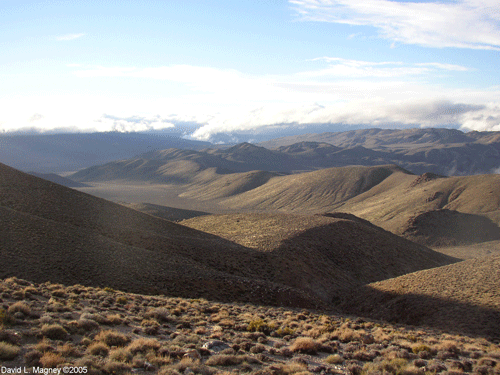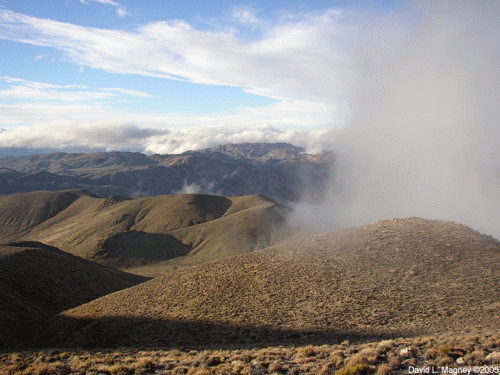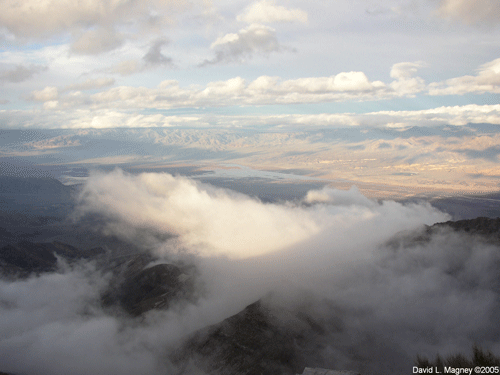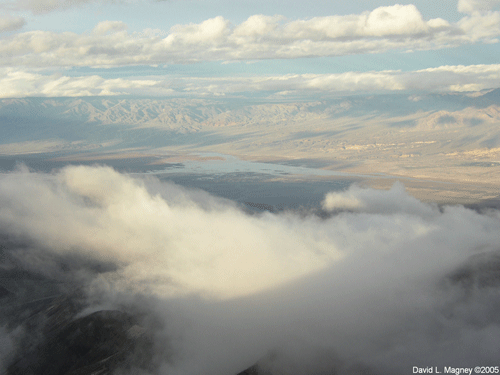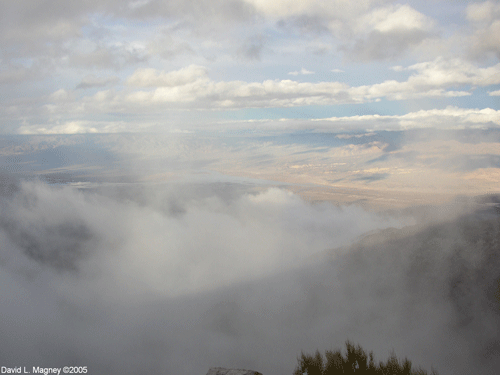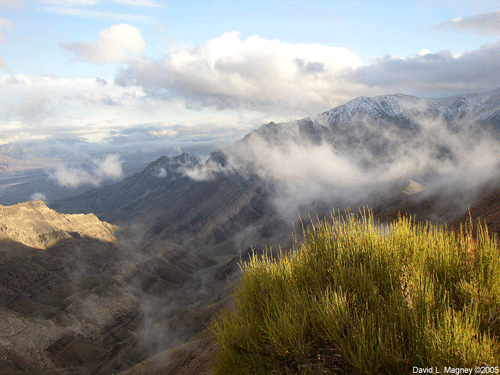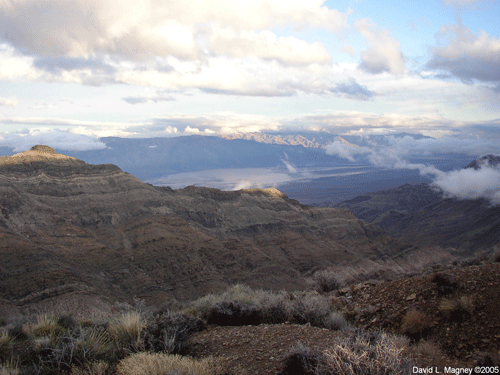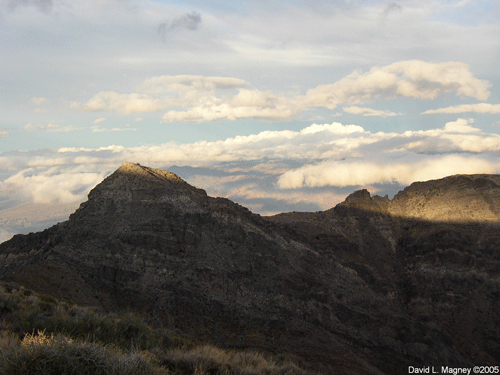 Death Valley Home Page
Photography Home Page
Photography Site Map
DMEC Home