Ventura River/Rancho El Nido Preserve Rice Canyon Scenes and Wildflowers
Rice Canyon is a canyon at the north edge of the Ventura River/Rancho El Nido Preserve, owned by the Ojai Valley Land Conservancy. &nbsp Rice Canyon is an open wooded and brush-covered, small canyon with a small, ephemeral creek that drains the south slope of the eastern portion of the Santa Ynez Mountains, and feeds the Ventura River. &nbsp The stream in Rice Canyon flows eastward. &nbsp Coast Live Oak (Quercus agrifolia var. agrifolia) is the dominant tree in this canyon, with Coastal Sage Scrub and Ceanothus Chaparral dominating the canyon slopes. &nbsp Sespe Formation sandstones are the primary rock in this canyon, giving the soil its characteristic red color. &nbsp Rice Canyon abuts the Los Padres National Forest boundary, which includes most of the Santa Ynez Mountains to the north.

All photos copyrighted by David L. Magney 2002-2005

This page was last updated on 6 January 2008


Links to Ventura River/Rancho El Nido Preserve Pages
Ventura River Area Photos
Wills Canyon Photos
Ojai Area Home

Preserve Plant Checklist [PDF]

Topographic Map of Rice and Wills Canyons Portion of Preserve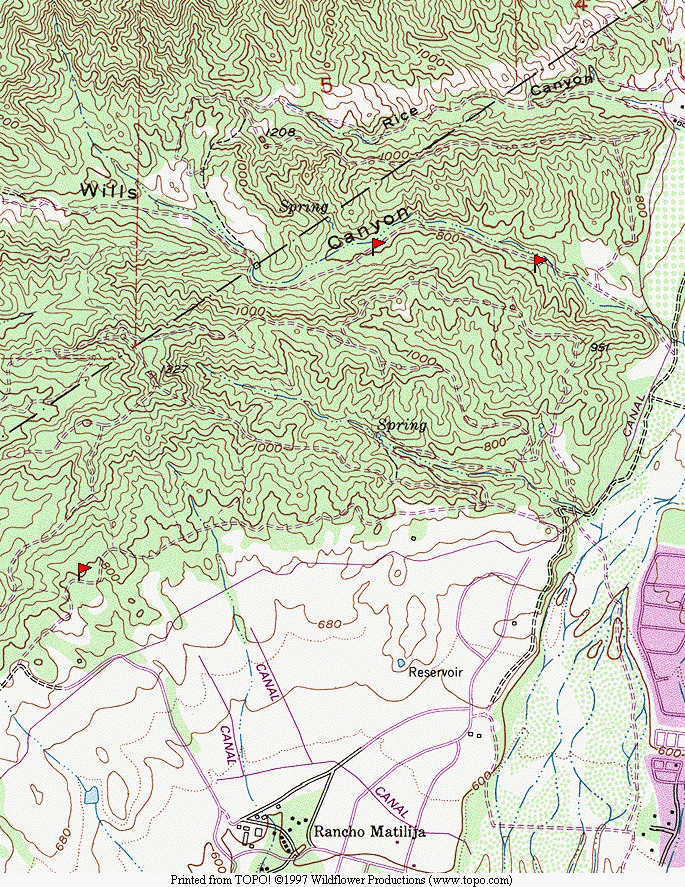 Landscape Scenes and Wildflowers of Rice Canyon
Rice Canyon views (facing east, and facing east southeast) prior to purchase by the Conservany when livestock grazing still occurred, as evidenced by the hundreds of cowpies seen in grassland areas.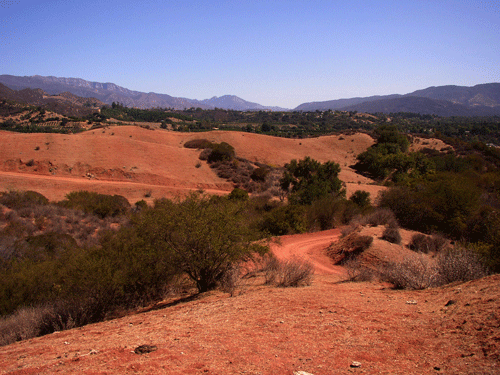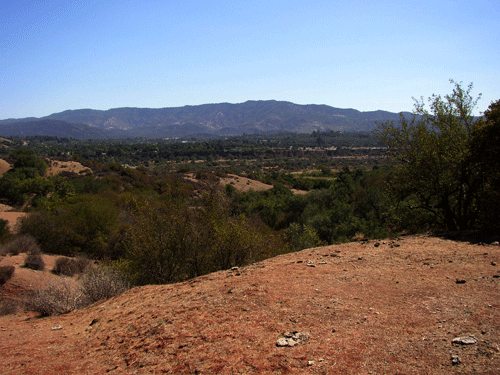 Rice Canyon views facing west and northwest.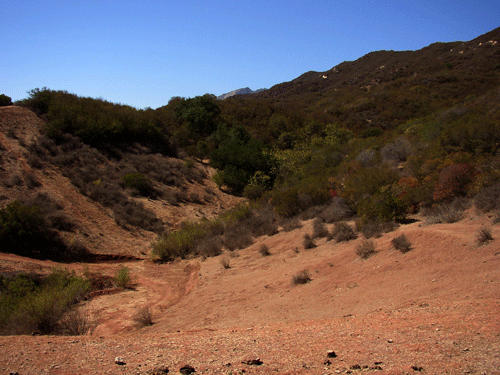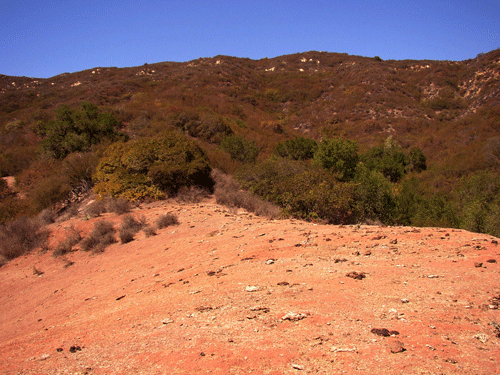 Cattle at the mouth of Rice Canyon.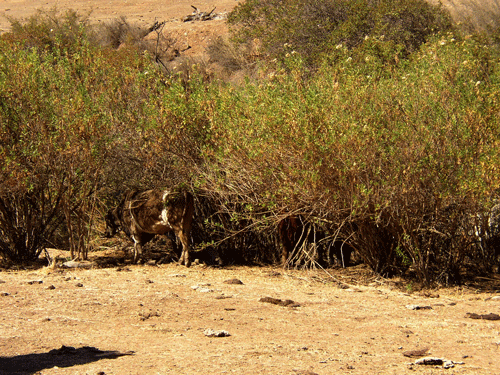 Basket Rush (Juncus textilis) and Vinegar Weed (Trichostema lanceolatum).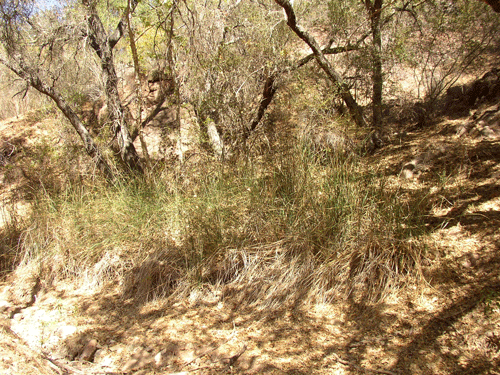 Preserve Main Page
Wills Canyon Photos
Rice Canyon Photos
Ojai Area Home
Photography Home Page
Photography Site Map
DMEC Home