Ventura River/Rancho El Nido Preserve Wills Canyon Scenes and Wildflowers
Wills Canyon is the main canyon within the Ventura River/Rancho El Nido Preserve, owned by the Ojai Valley Land Conservancy. &nbsp Wills Canyon is a wooded, broad canyon with a small, intermittent creek that drains the south slope of the eastern portion of the Santa Ynez Mountains, and feeds the Ventura River. &nbsp The stream in Wills Canyon flows eastward. Coast Live Oak (Quercus agrifolia var. agrifolia) is the dominant tree in this canyon, and represents what much of the Ojai Valley may have looked like before the valley was developed for agriculture and housing. &nbsp Snowberry (Symphoricarpos mollis) and Western Poison Oak (Toxicodendron diversilobum) are the primary understory plants of the Coast Live Oak Woodland.

All photos copyrighted by David L. Magney 2002-2005

This page was last updated on 6 January 2008


Links to Ventura River/Rancho El Nido Preserve Pages
Ventura River Area Photos
Rice Canyon Photos
Ojai Area Home

Preserve Plant Checklist [PDF]

Topographic Map of the Wills and Rice Canyons Portion of the Preserve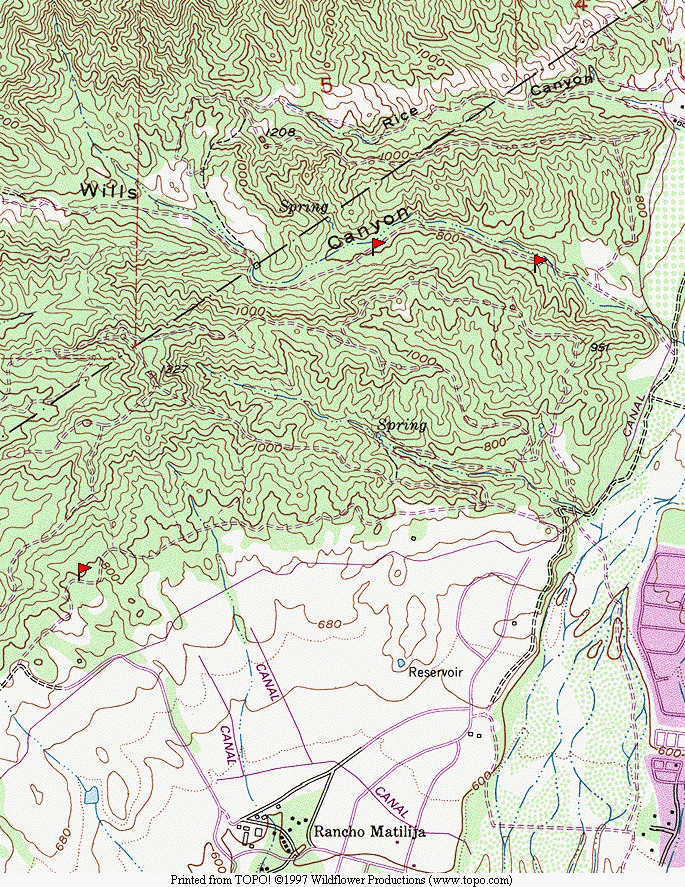 Aerial Photo of Wills and Rice Canyons 14 January 2005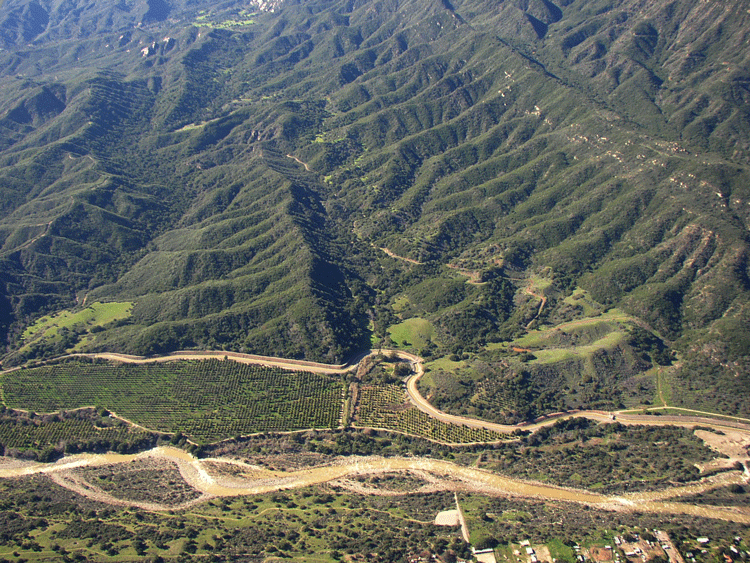 Landscape Scenes and Wildflowers of Wills Canyon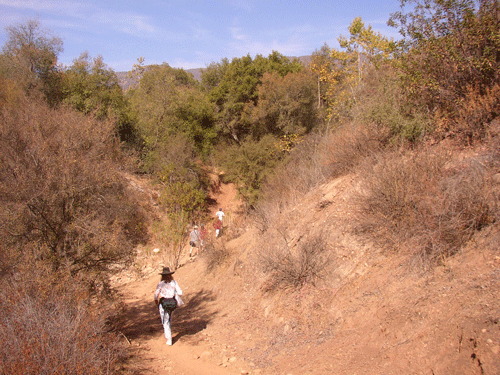 White Ledge Peak (highest peak of the Santa Ynez Mountains) is visible in the distance to the west as you enter Wills Canyon from the Ventura River Trailhead. &nbsp California Sycamore (Platanus racemosa) trees are scattered along the banks of Wills Canyon Creek, forming a riparian woodland between the dominant Coast Live Oak trees.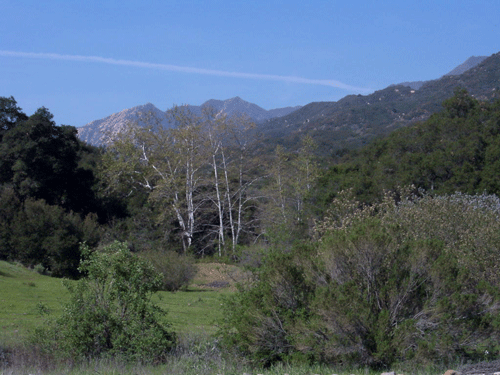 Coast Live Oak Woodland is the predominant plant community of Wills Canyon, dominted by the Coast Live Oak (Quercus agrifolia var. agrifolia), which can reach an age of several hundred years. &nbsp Hummingbird Sage (Salvia spathacea) can provide a lumping carpet under the Coast Live Oak trees, which have a maroon, tubular flowers that attract hummingbirds, hence its name.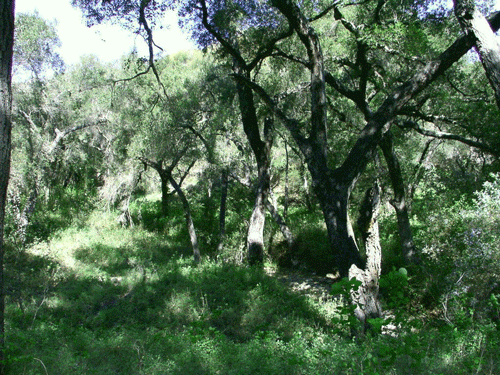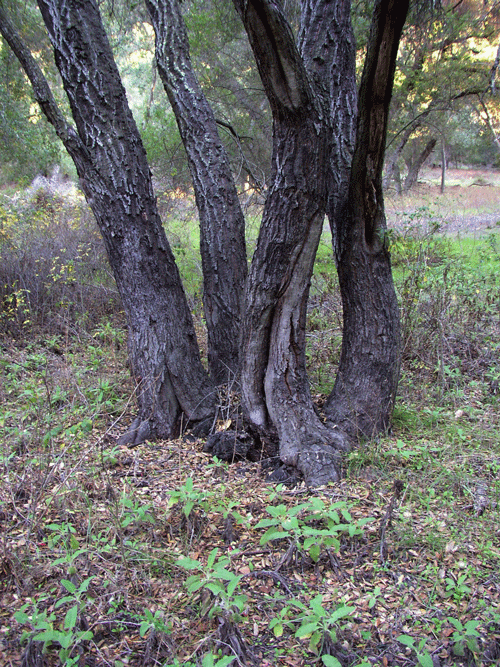 Open grassland areas in the upper portion of Wills Canyon are seen here, just prior to the Conservancy's purchase of the property, when cattle grazing was ongoing, evidenced by the high density of cowpies all over the place.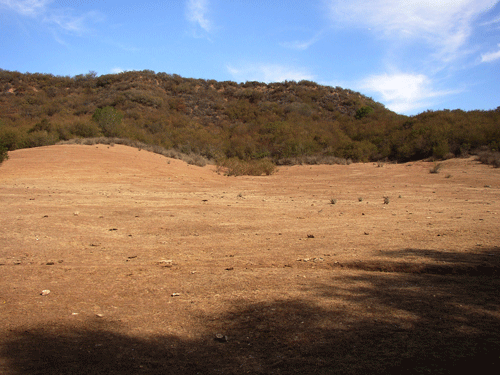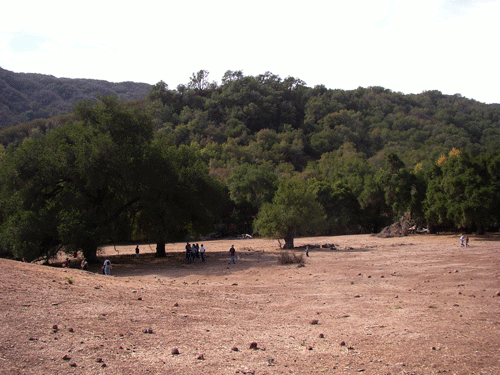 A large, grazed Western Poison Oak shrub is found in Wills Canyon, not far from the largest Coast Live Oak tree in the canyon.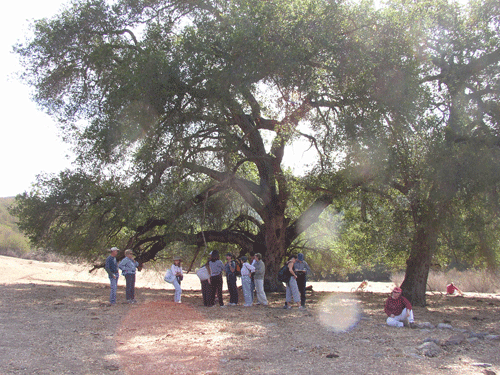 Plummer's Baccharis (Baccharis plummerae) is a rare plant endemic to the region, here if fruit at the mouth of Wills Canyon along the trail. &nbsp It is a member of the sunflower family, and the seeds are dispersed by wind.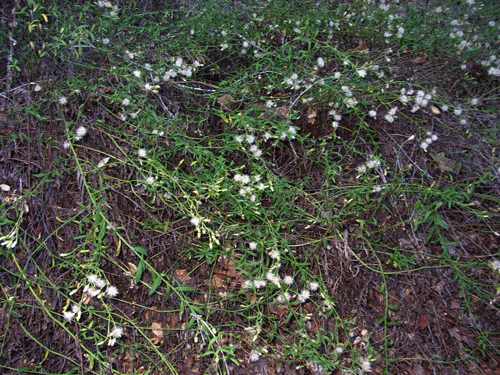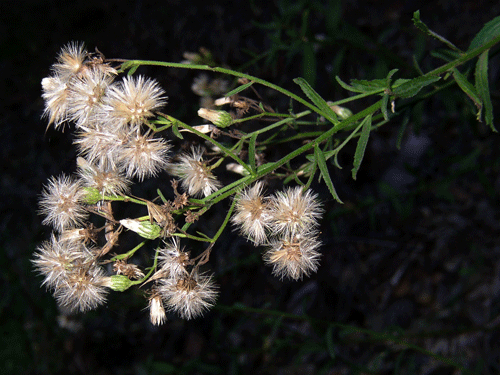 Johnny Jump-up (Viola pedunculata) is found scattered in small open areas of Wills Canyon's Coast Live Oak Woodland.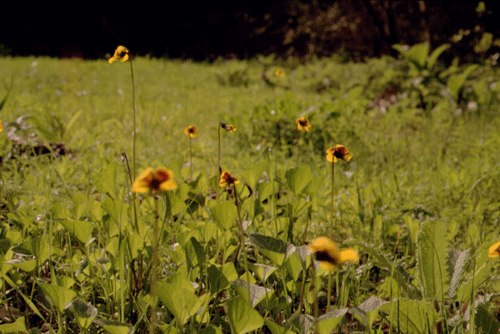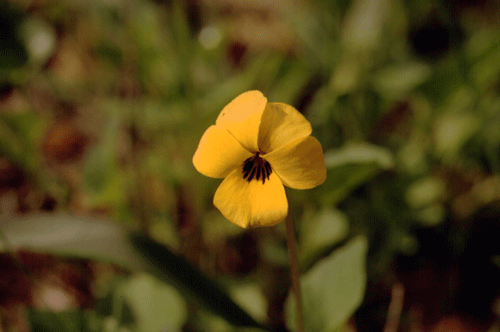 Blue Dicks (Dichelostemma capitatum) field the first year after livestock grazing ceased. &nbsp The density of wildflowers increased significantly after the cattle were removed.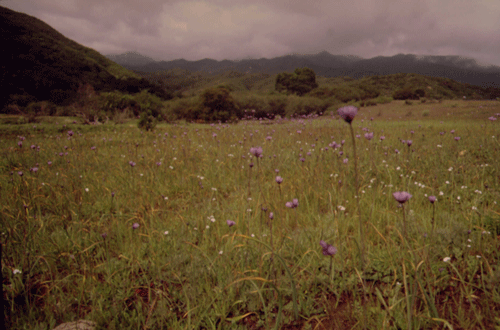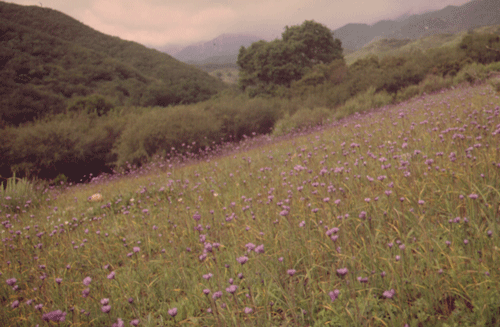 Chaparral Currant (Ribes malvaceum var. viridiflorum) - Gooseberry Family (Grossulariaceae), a beautiful shrub that blooms in the early spring. &nbsp The currants (fruits) are edible.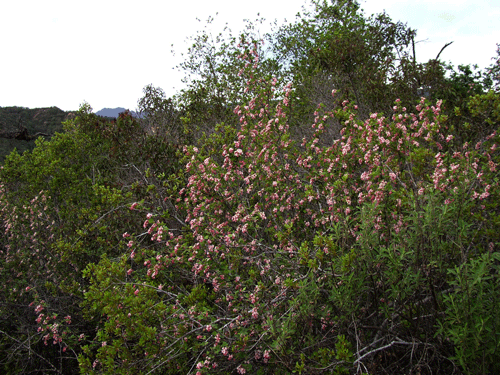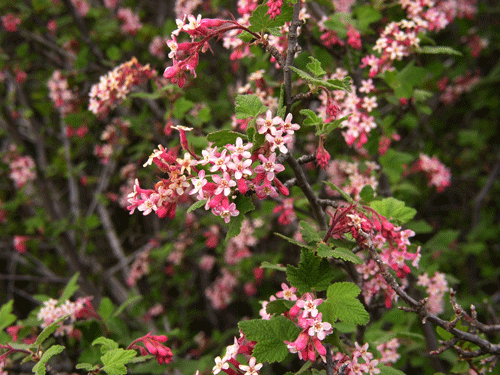 Preserve Main Page
Wills Canyon Photos
Rice Canyon Photos
Ojai Area Home
Photography Home Page
Photography Site Map
DMEC Home