Yerba Loca Nature Preserve Plants
(Natural Sanctuary of Yerba Loca - Santuario de La Naturaleza Yerba Loca)
28 December 2004
The nature preserve is located in a alpine glacially carved valley in the Central Andes immediately east of Santiago, just 25 km east on Camino a Farellones. &nbsp The highest peak, at the upper end of the valley, is El Altar at 5,222 meters above mean sea level (msl). &nbsp The stream (Yerba Loca) that flows through alpine valley originates at 3,900 m, below another peak, La Paloma.
Yerba Loca Nature Santuary ranges in elevation from 900 to 5,500 m msl.
The vegetation at Yerba Loca is an alpine scrub, dominated by chaparral-like low shrubs and a rich assemblage of perennial herbs. &nbsp The santuary is named after an herb common in the area.

All photographs copyrighted by David L. Magney 2004.


Links to other Yerba Loca Santuary Photos
Yerba Loca Photos 1
Yerba Loca Photos 2
Yerba Loca Photos 4
Chile Home


Photographs of some Yerba Loca Nature Santuary Plants

Schizanthus hookeri, Poor Man's Orchid - Solanaceae (Potato or Tomato family). &nbsp This Chilean endemic wildflower is one of my favorites.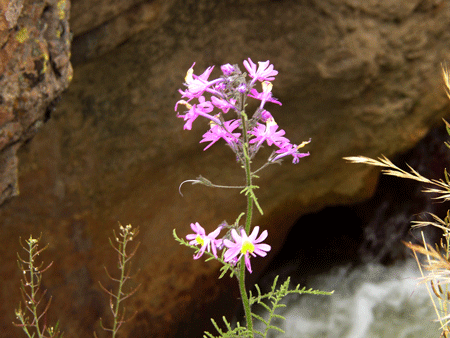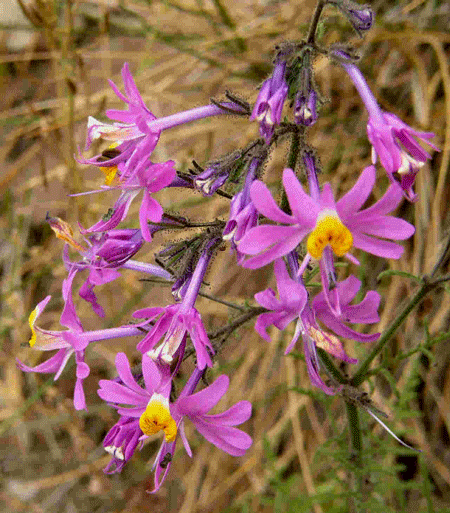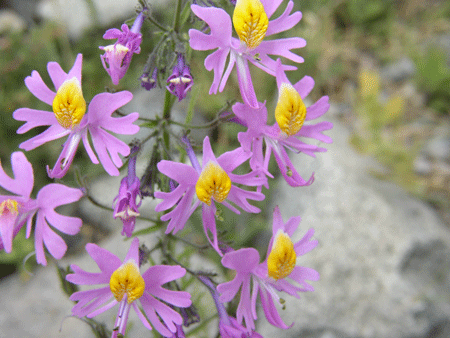 Alstroemeria, Alstroemeria - Alstromeriaceae (Alstroemeria family)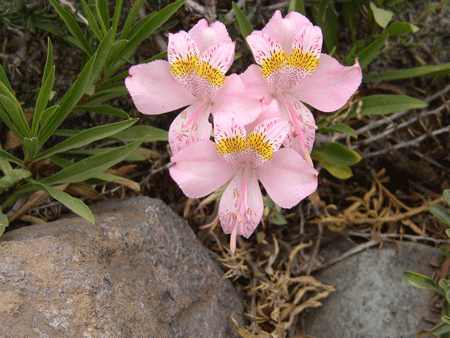 Mutisia subulata, Flor de la Granada - Asteraceae (Sunflower family)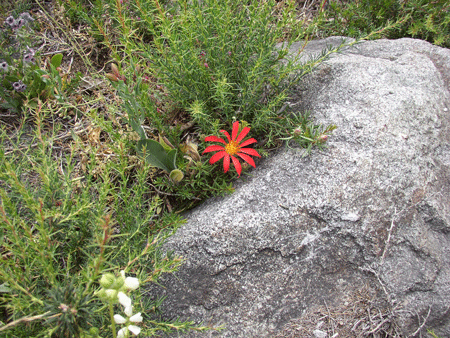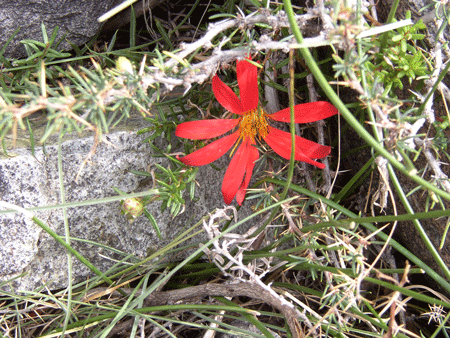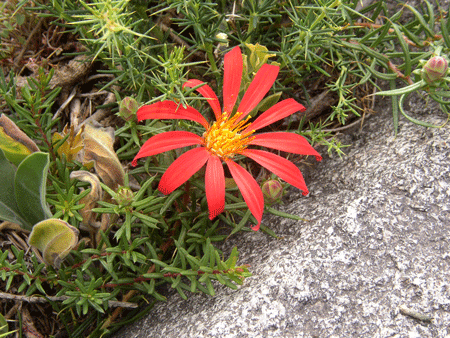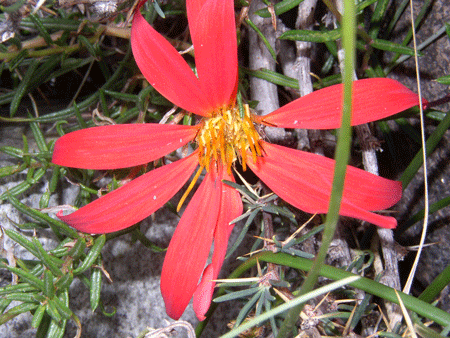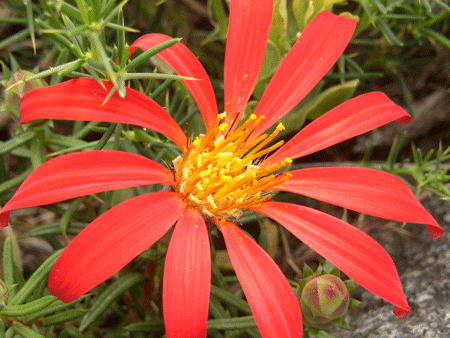 A Naked-lady like lily - Liliaceae (Lily family)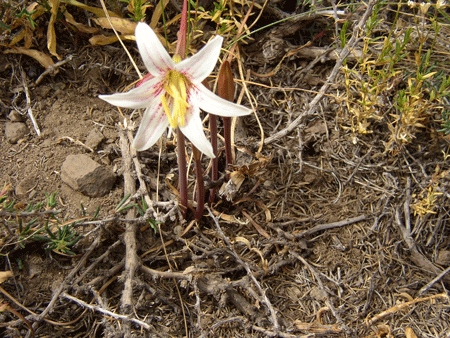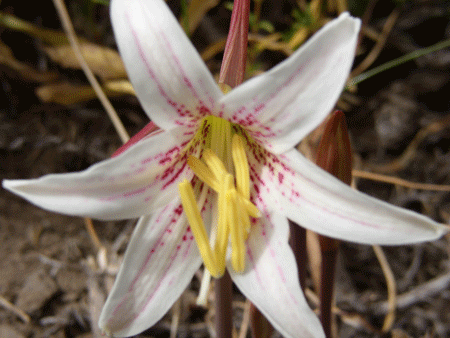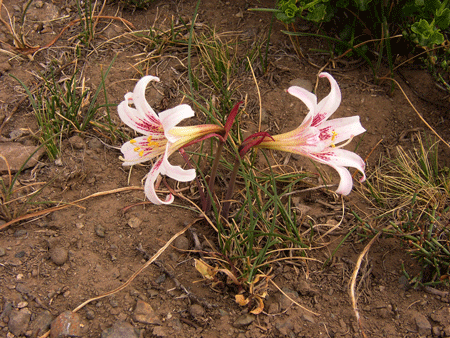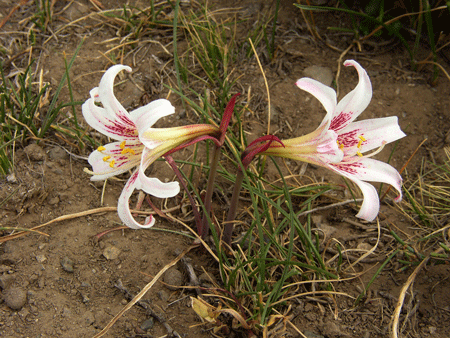 The yellow ballon plant, probably a Calceolaria - Scrophulariaceae (Figwort family), with some Urtica dioica, Stinging Nettle - Urticaceae (Nettle family) in the background.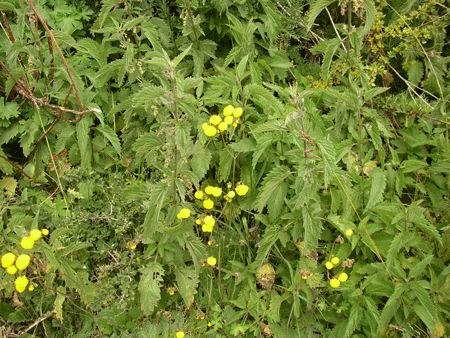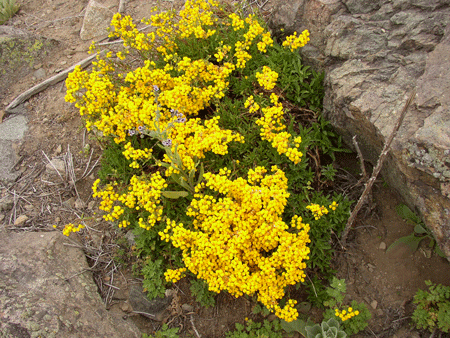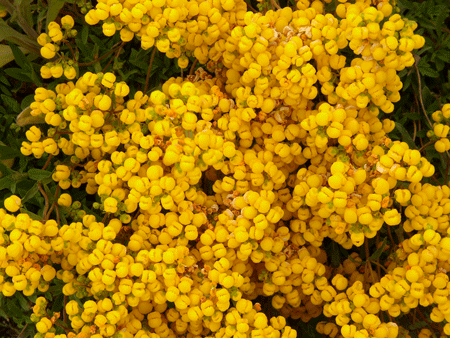 The purple ballon plant, probably a Calceolaria - Scrophulariaceae (Figwort family)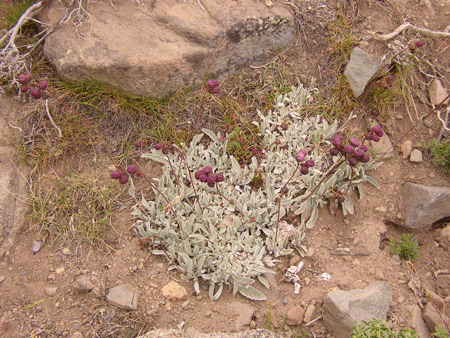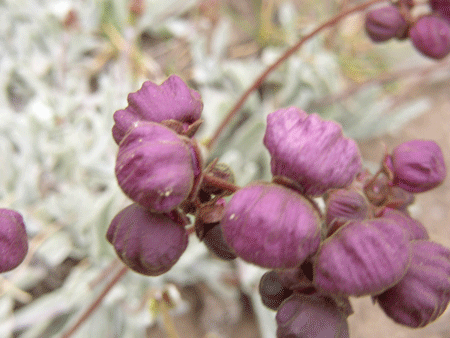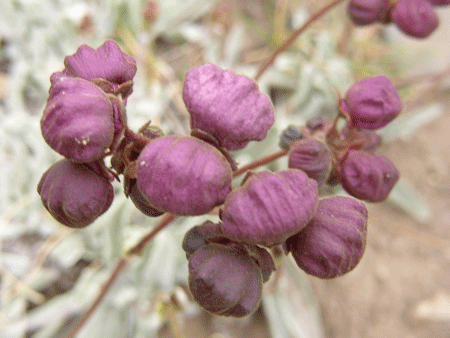 Chile Home
Photography Home Page
Photography Site Map
DMEC Home