Yerba Loca Nature Preserve (Natural Sanctuary of Yerba Loca - Santuario de La Naturaleza Yerba Loca) Landscape Scenes and Plants
28 December 2004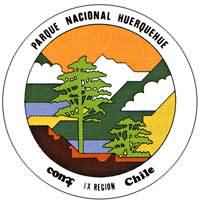 The nature preserve is located in a alpine glacially carved valley in the Central Andes immediately east of Santiago, just 25 km east on Camino a Farellones. &nbsp A ski resort is located nearby, a bit to the south, where the winter Olympics were held way back when. &nbsp The sanctuary is run by CONAF (National Forestry Corporation). &nbsp The highest peak, at the upper end of the valley, is El Altar at 5,222 meters above mean sea level (msl). &nbsp The stream (Yerba Loca) that flows through alpine valley originates at 3,900 m, below another peak, La Paloma. &nbsp The water is very high in sulfates, making it unsuitable to drink.
Yerba Loca Nature Santuary ranges in elevation from 900 to 5,500 m msl.
The vegetation at Yerba Loca is an alpine scrub, dominated by chaparral-like low shrubs and a rich assemblage of perennial herbs. &nbsp The santuary is named after an herb common in the area.

Below is a general map of Central Chile, which provides location information of where the sanctuary is in relation to Santiago and other key points.






Yerba Loca is found due North above the "T" in Santiago, represented by the green area on the map (Yerba Loca text is too small to read on this map).


All photographs copyrighted by David L. Magney 2004.


Links to other Yerba Loca Preserve Photos
Yerba Loca Photos 2
Yerba Loca Photos 3
Yerba Loca Photos 4
Chile Home



Photographs of Landscape Scenes of the Yerba Loca Nature Preserve


Falso Altar is the peak visible as you hike up the valley from Villa Paulina (a wetland area with a campground/picnic area), which is at the end of the dirt road.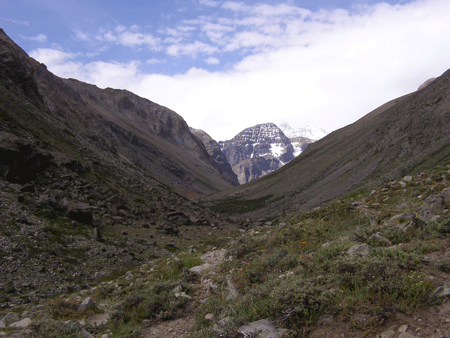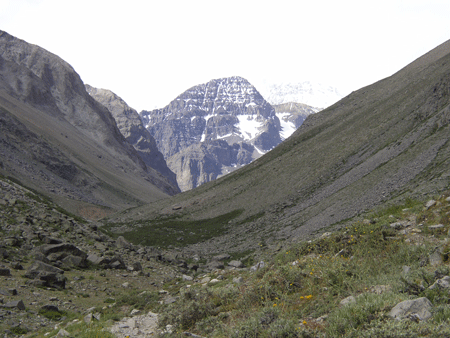 Yerba Loca Creek flows through the Yerba Loca Valley, but the water is unfit to drink.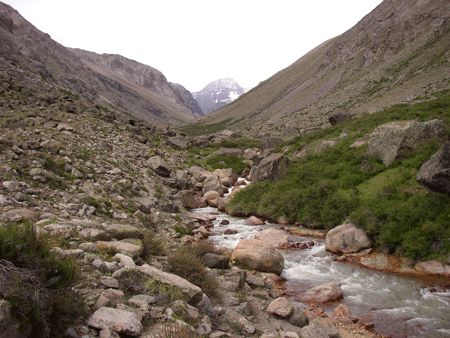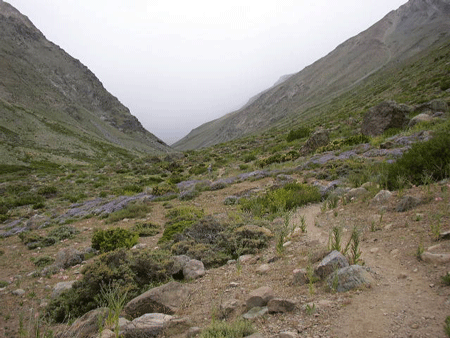 This perennial herb with whitish to blue-purple flowers (yet unidentified) was powerfully fragrant. &nbsp The perfume was incredible and unforgetable.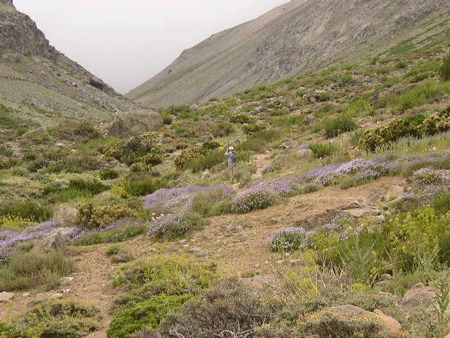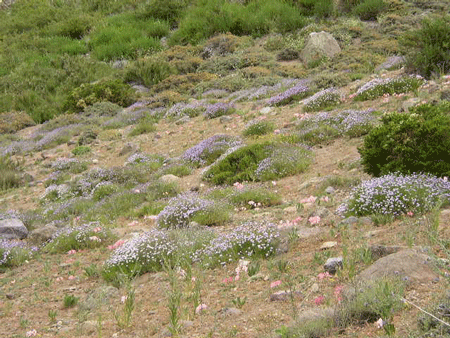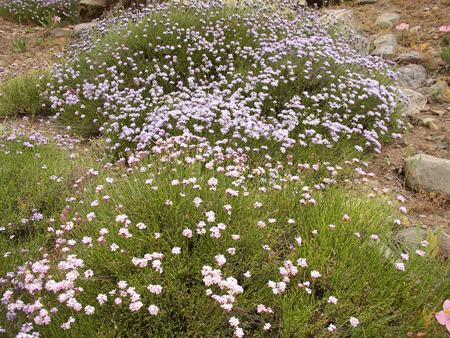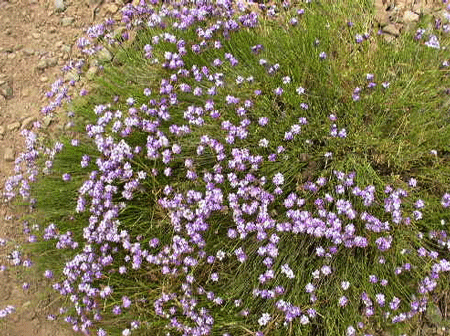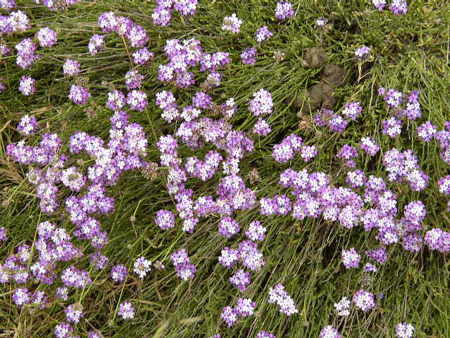 Acres of this naked-stemmed shrub were found in the lower portion of the valley above Villa Paulina (a wetland area and campground). &nbsp Many Asteraceae perennial herbs were found in the opening between the shrubs.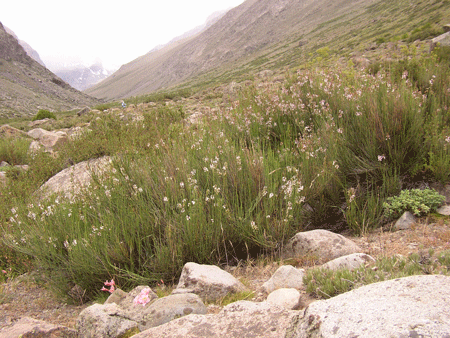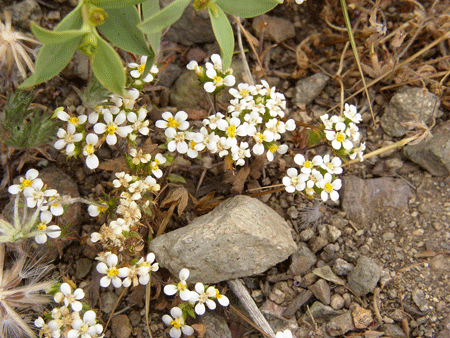 This hardy unidentifed shrub functioned similarly to Chamise or Ceanothus of California chaparral.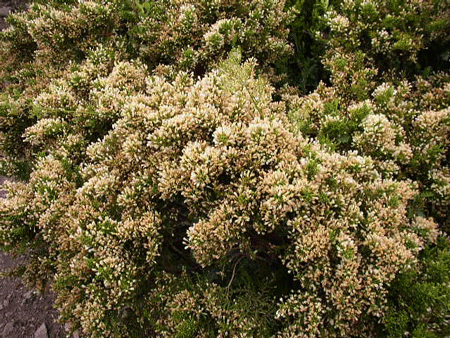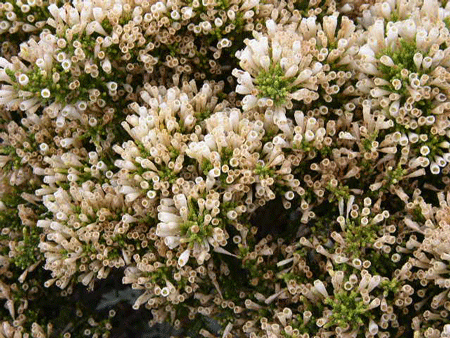 Many of the boulders, mostly glacial erratics, were covered with crustose and a few foliose lichens.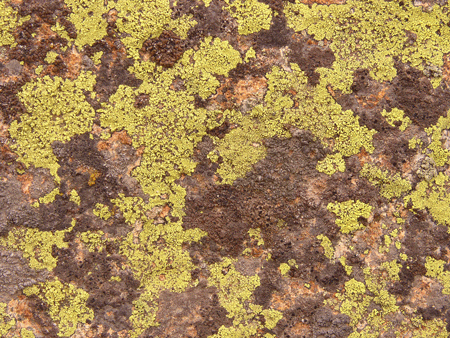 Chile Home
Photography Home Page
Photography Site Map
DMEC Home