Scenes of Puerto Montt Environs
December 2004
Puerto Montt is a small port city in southern Chile, and located in an inland valley on the west foot of the Andes. &nbsp The city is fairly small, but sprawling up the hillsides. &nbsp The city is a mix of old and new buildings, with the tourist and fishing industry focused at the port. &nbsp Puerto Montt is located near the southern end of the Lake District of Chile, at latitude 41.5 degrees south, and at the northern end of a large inland bay. &nbsp Puerto Montt is currently the southern end of the Pan-American Highway, and surface travel further south requires boat transportation.

All photographs copyrighted by David L. Magney 2004.
Chile Home
Scenes of Puerto Montt
A variety of city scenes, all at the port.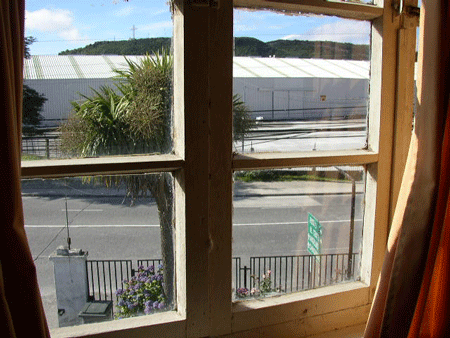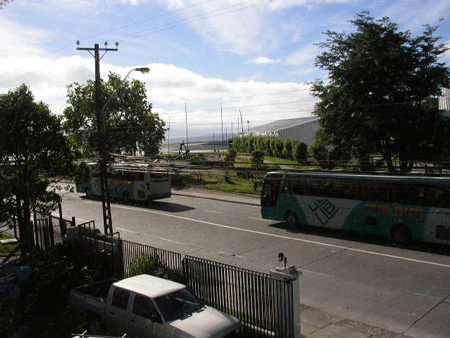 Low tide had beached these fishing boats, which were nicely colored. Hundreds of small shops lined the waterfront, offering a wide variety of trinkets and wares to the tourists.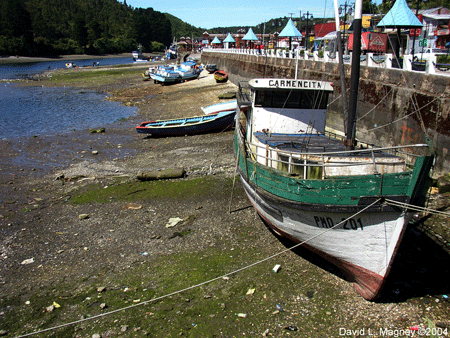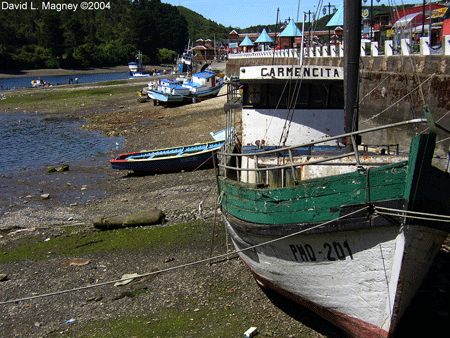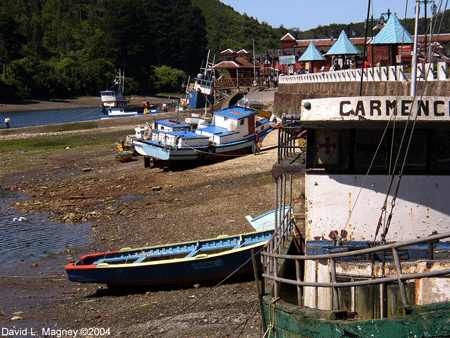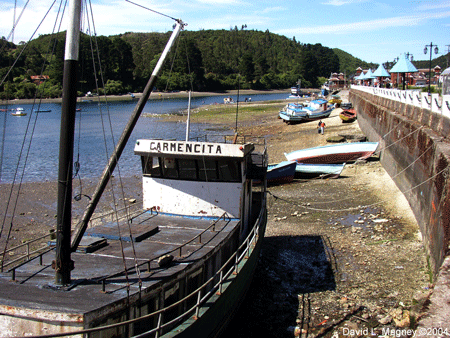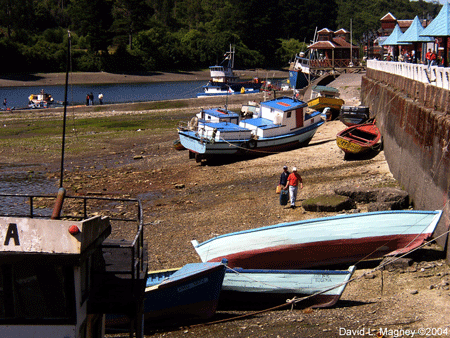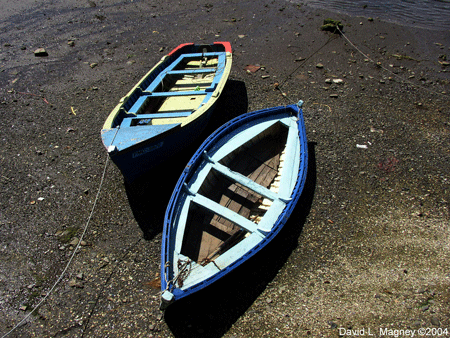 Some wannabe Gaucho! I purchased the Alpaca wool poncho and felt Goucho hat here on the waterfront.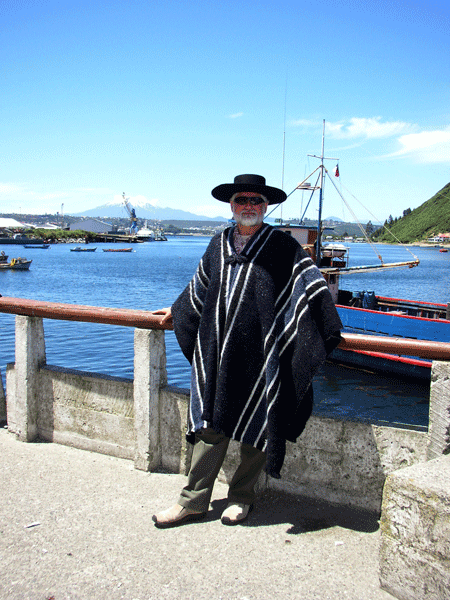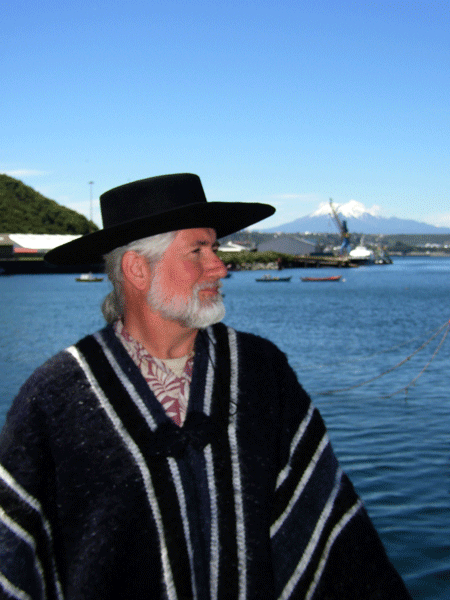 Volcán Osorno is a grand and dominant mountain visible from Puerto Montt. &nbsp Pampas Grass is native here!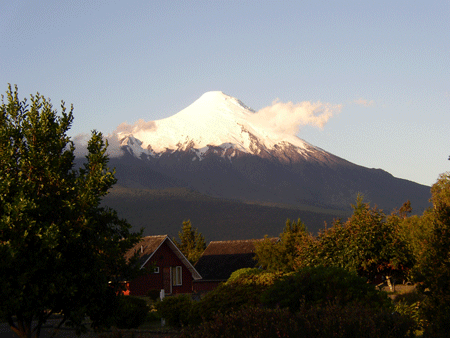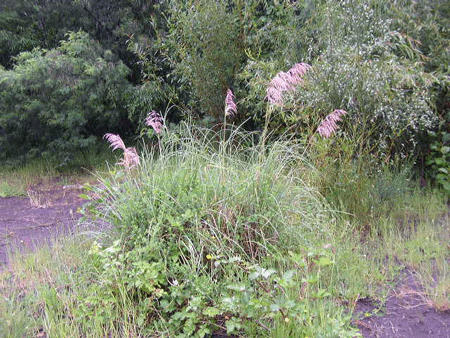 Kayaking is a pleasant means of exploring the lakes and rivers near Puerto Montt.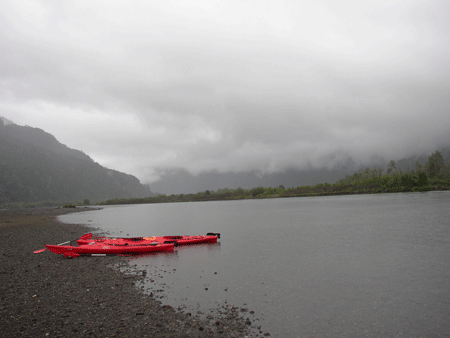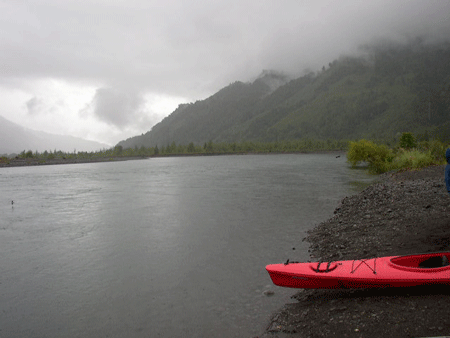 Chile Home
Magney Photography Home Page
Photography Site Map
David Magney Environmental Consulting Home