Pratt Trail/Stewart Canyon Scenes and Wildflowers
The Pratt Trail generally follows the length of Stewart Canyon to the top of Nordhoff Peak, beginning at the Stewart Canyon Debris Basin at the north edge of the City of Ojai. &nbsp Stewart Canyon drains the south flank of Nordhoff Peak on Nordhoff Ridge, on the north side of Ojai and the Ojai Valley. March through June are the best times for seeing native plants blooming along this trail. &nbsp The views of the Ojai Valley, Santa Clara Valley, Oxnard Plain, and even the northern Channel Islands is best when the air is cleanest, during the winter.

The rains of 2004-2005 were the highest ever recorded for the area, with Nordhoff Peak receiving the rainfall. &nbsp The abundant moisture brought forth a tremendous density of blooms from nearly every native plant species. &nbsp The Sticky Bush Monkeyflower (Mimulus longiflorus var. longiflorus), while always present, has more blossoms per plant then normal. &nbsp The flower heads of Golden Yarrow (Eriophyllum confertiflorum) are twice as large as they are normally. &nbsp The trail is quite steep above the Foothill Trail road, so bring plenty of water to drink. &nbsp The Pratt Trail follows the riparian corridor of Stewart Canyon Creek, and steep chaparral-covered slopes above the creek. Several species of Ceanothus are found along the trail, dominated also by Chamise (Adenostoma fasciculatum), the most common chaparral species in California.

All photos copyrighted by David L. Magney 2003-2005

This page was last updated on 6 January 2008


Links to Pratt Trail Pages
Pratt Trail Photos 2
Pratt Trail Photos 3
Ojai Area Home

Pratt Trail Plant Checklist [PDF]

Map of Stewart Canyon and the Pratt Trail [temporary map]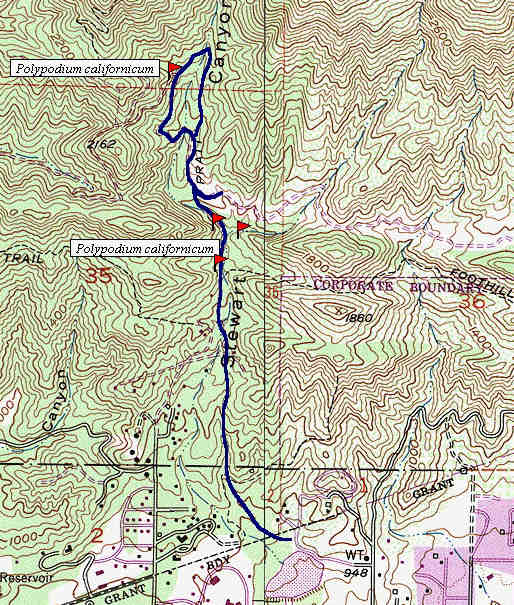 Landscape Scenes of the Stewart Canyon
Left: View of the heart of the Ojai Valley and City of Ojai as seen from the Pratt Trail from near Valley View Campground. &nbsp Right: View east to a jog in Stewart Canyon where the Valley View Campground is located.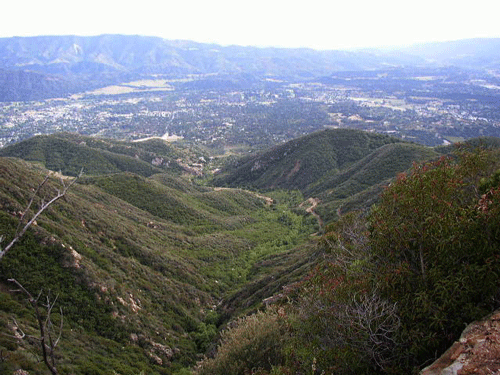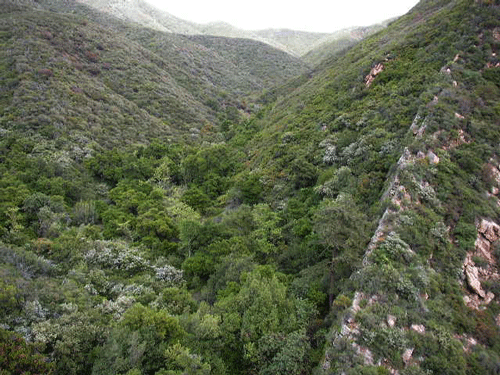 The slopes of Stewart Canyon are covered by the blanket of Chaparral shrubs reaching 20 feet high.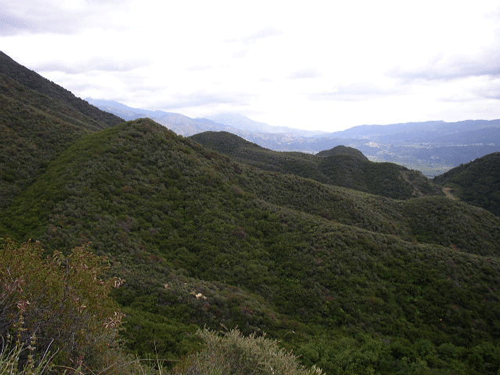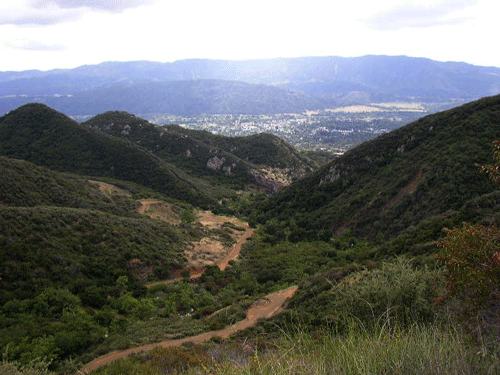 Left: Looking north, and up Stewart Canyon, towards Nordhoff Peak (not visible most of the trail lenght). &nbsp Right: View eastward with the Foothill Fuelbreak road in the middle of the photo. &nbsp Sulphur Mountain is seen on the right in the distance, and Santa Paula Peak in the far left distance.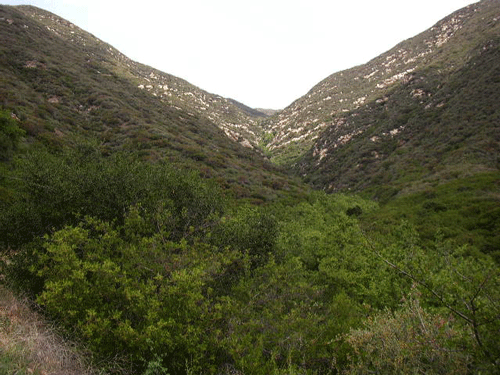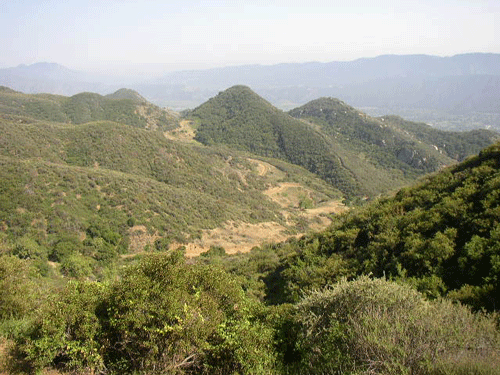 Left: view of the cool shaded area containing Valley View Campground, with Bigcone Spruce-California Bay Forest occupying the mesic north-facing slope of the site. &nbsp Right: view of refreshing freshwater pool in Stewart Canyon Creek at Valley View Campground.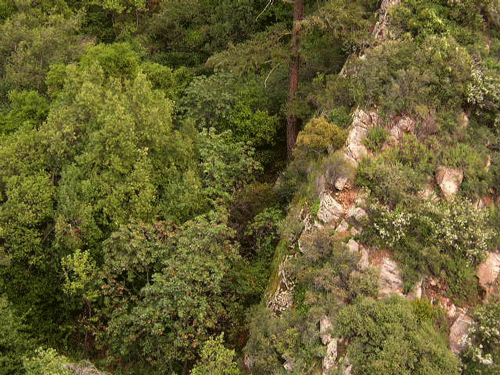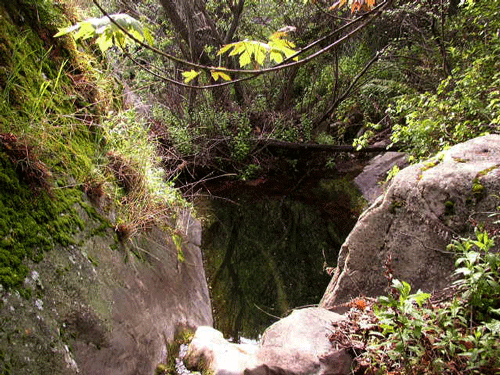 Scenes of Valley View Campground.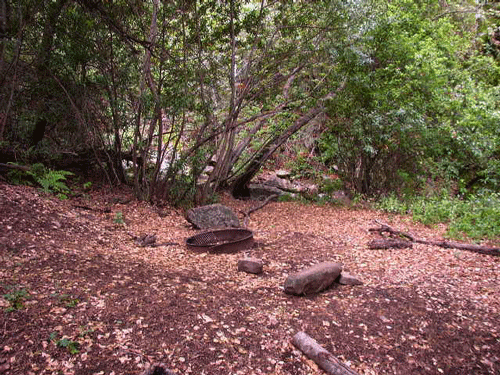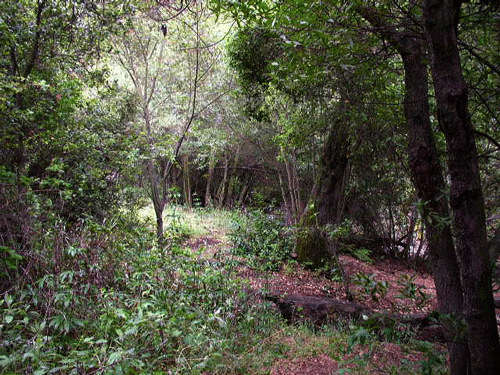 Pratt Trail Photos 2
Pratt Trail Photos 3
Ojai Area Home
Photography Home Page
Photography Site Map
DMEC Home