Manhole Covers of Grass Valley, Nevada County, California
Created 17 January 2006
This page was last updated on 27 November 2008


This is a study of manhole covers of Grass Valley, a small city in western Nevada County, northern California.



All photos copyrighted by David L. Magney 2005-2006
Counter Stats

website hosting Counter


Manhole Covers of Grass Valley, California
Grass Valley is a small city in the Sierra Nevada foothills at an elevation of 2,411 feet above sea level, in western Nevada County, at the junctions of State Routes 20, 49, and 174. &nbsp Grass Valley has a population of 11,986 (2004 est.), composed of about 92% White and 6.6% Hispanic residents. &nbsp The median family income is $33,220 and the per capita income is $16,877. &nbsp Of the Grass Valley residents over 25 years old, 17% hold a batchelor's or higher degree. &nbsp A large percentage of people (38%) commute to work in the Sacramento metropolitan area from Grass Valley. &nbsp On average, working Grass Valley residents have a commute time of 18 minutes, indicating that most residents work in or near Grass Valley.

Mining used to be the major industry supporting the Grass Valley economy, when the Empire Mine was operating (now a state park). &nbsp The Idaho-Maryland mine was also a large underground mine near town, with recent efforts by the mine to reopen. &nbsp Now, the majority of employment is in the educational, health, and social services industry, and tourism is an important component as well. &nbsp Grass Valley natural vegetation is primarily Mixed Conifer Forest, dominated by Jeffery and Ponderosa Pines (Pinus jeffreyi and P. ponderosa, respectively), Incense-cedar (Calocedrus decurrens), White Fir (Abies concolor), and Black Oak (Quercus kelloggii). &nbsp Additional information about Grass Valley can be obtained from the Grass Valley Info site or from Grass Valley Profile site.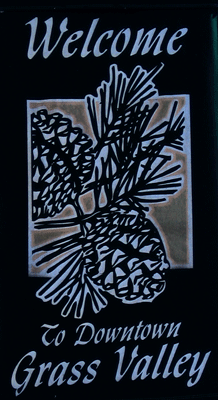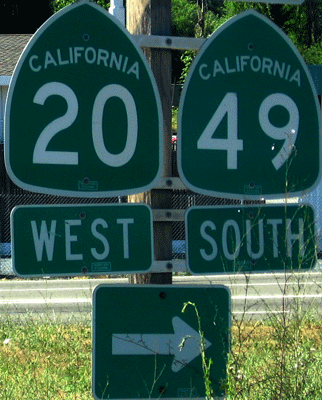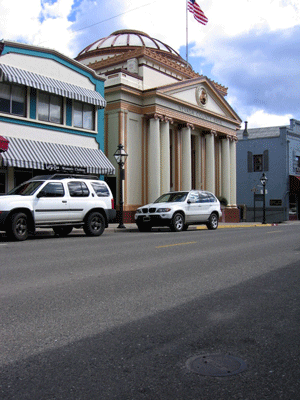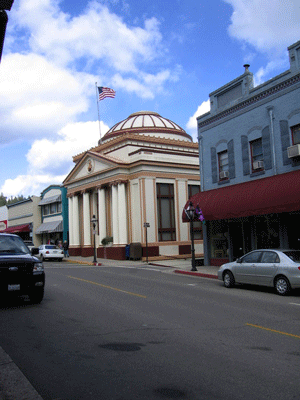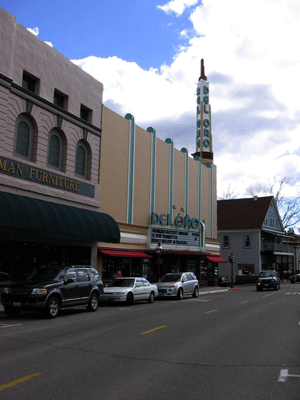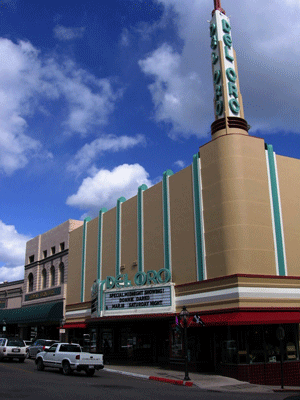 This manhole cover on the right (and the one below it) was manufactured by Pinkerton Foundry of Lodi, California, but we are indeed in Grass Valley.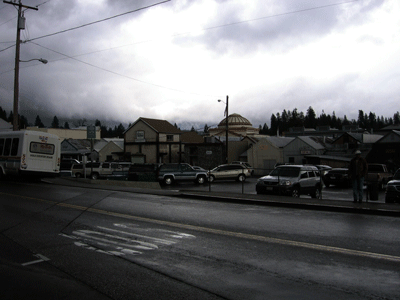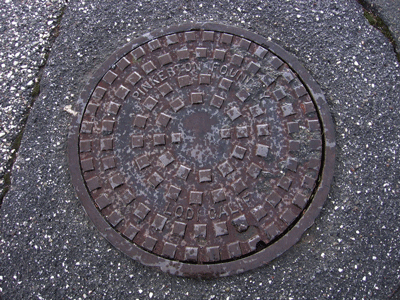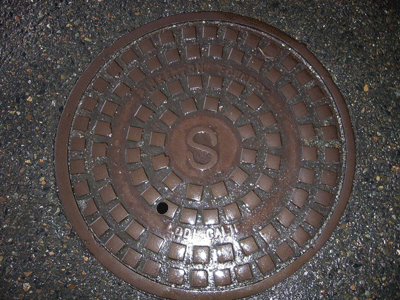 The Pacific Telephone utility access cover says it was manufactured in Los Gatos, California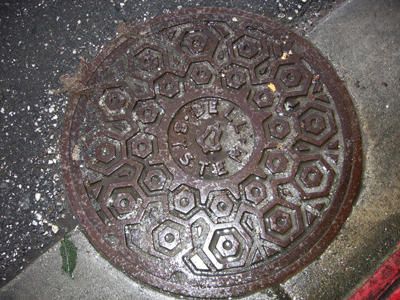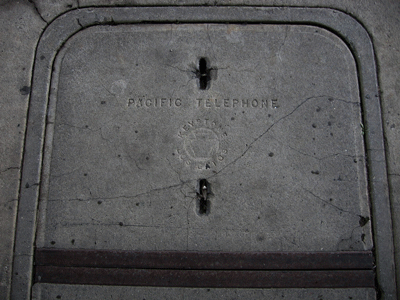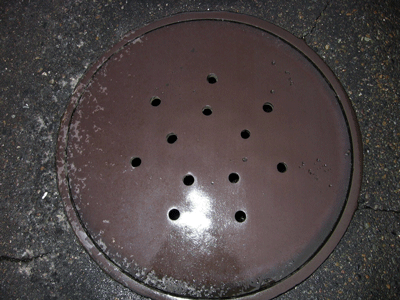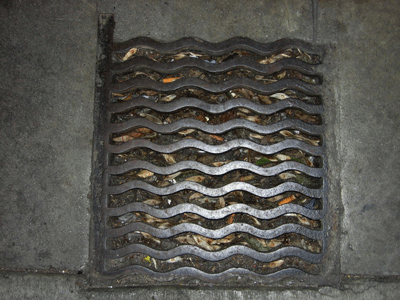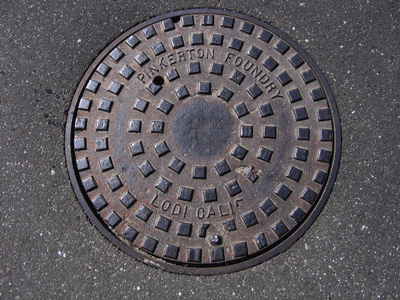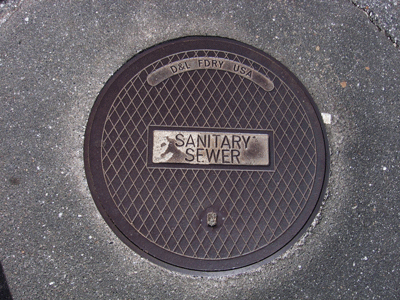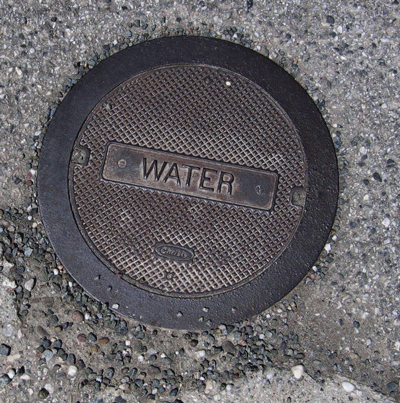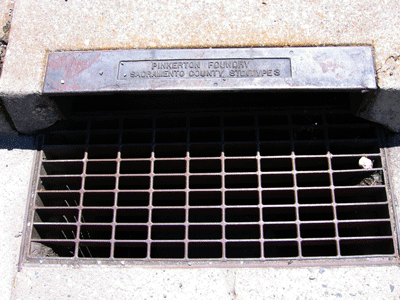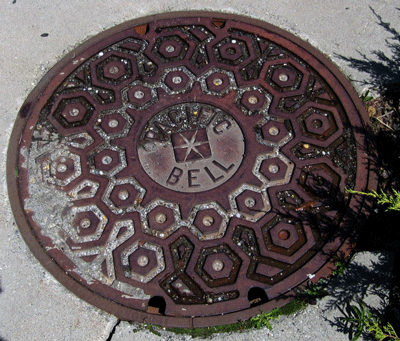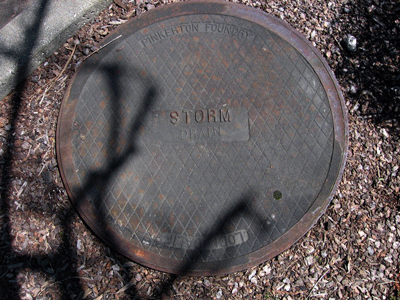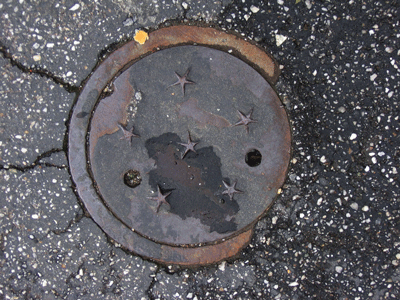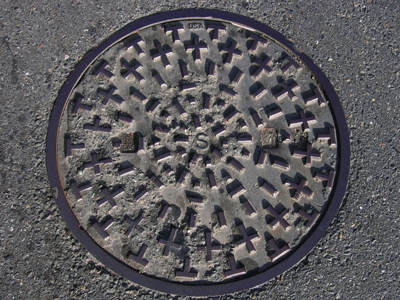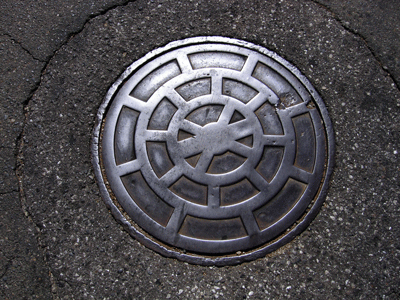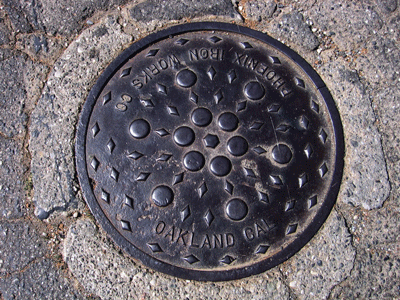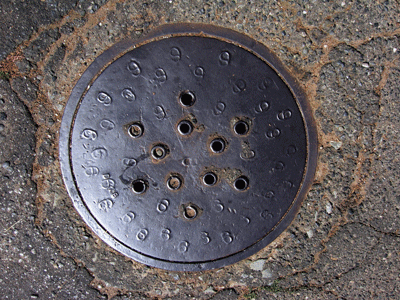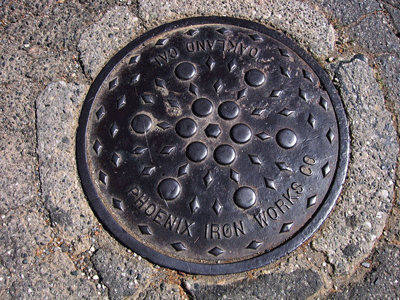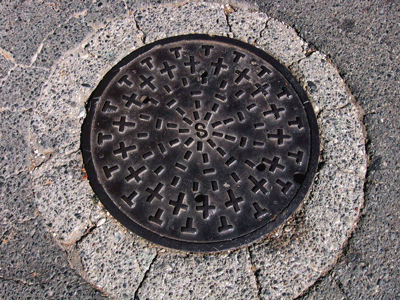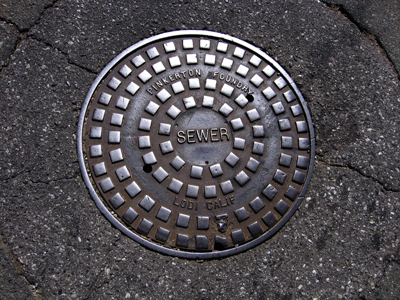 Previous Page | Next Page


Magney's Manhole Covers Home Page
Magney's Biogeography/Photography Home Page
David Magney Environmental Consulting Home