Escalante Grand Staircase National Monument Scenes and Wildflowers
Updated 6 January 2008
The Escalante Grand Staircase National Monument is in south central Utah, at the south edge of Boulder Mountain/Aquarius Plateau, and west of Capitol Reef National Park. &nbsp Utah State Route 12 traverses the northern and portion this glorious area. &nbsp The Escalante National Monument was established by the great President Bill Clinton near the end of his second term. &nbsp The small town of Boulder occurs on the southeastern foot of Boulder Mountain, at the northern edge of the Escalante Grand Staircase National Monument.


The Escalante River is dominated by Fremont Cottonwood (Populus fremontii) Riparian Forest with river terraces dominated by Great Basin Sagebrush Scrub and Pinyon-Juniper Woodland. &nbsp July and August temperatures, which can be extreme in the lower elevations of Utah (below 5,000 feet), but relief comes when swiming or wading through the cool waters of the Escalante River. &nbsp Spring and summer finds the water to be fairly cold.

The photographs in the following pages were taken over several years of driving (4-wheel drive) and hiking, almost exclusively during the summer months. &nbsp Places hiked include Escalante River, Death Hallow, Deer Creek, The Gulch, Calf Creek (Upper Calf Creek Falls), Kodachrome Basin, and Hell's Backbone.

All photos copyrighted by David L. Magney 2003-2005.

Links to other Escalante Grand Staircase Scenes Webpages
Escalante Grand Staircase Home
Escalante Grand Staircase Scenes 2
Escalante Grand Staircase Scenes 3



Scenes along the Escalante River, Utah

Escalante River as seen from the Utah State Route 12 at the Kiva Koffeehouse near Calf Creek (October 2005).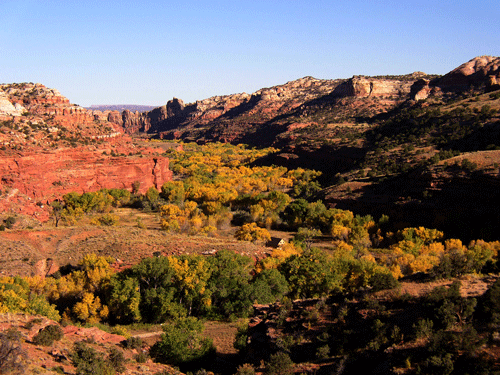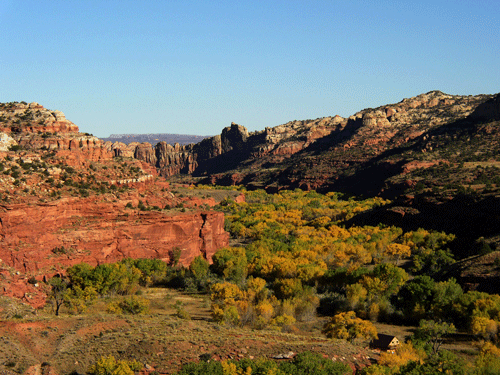 Pseudo-panorama of Boulder Town as seen from the State Route 12 west of town looking eastward (October 2005).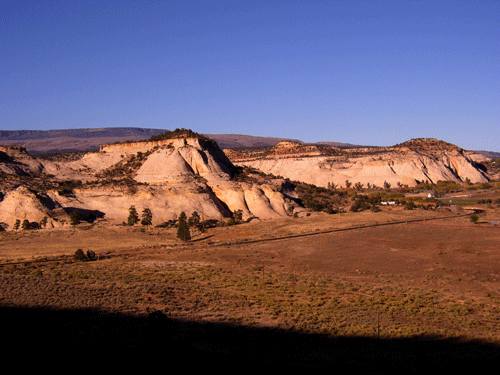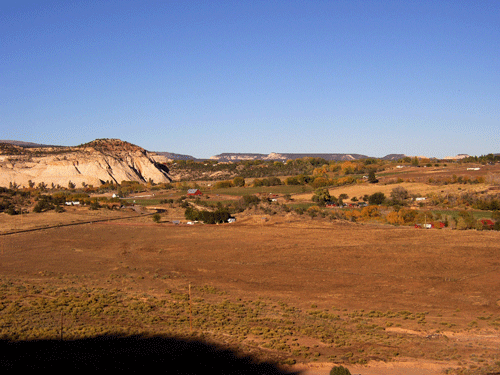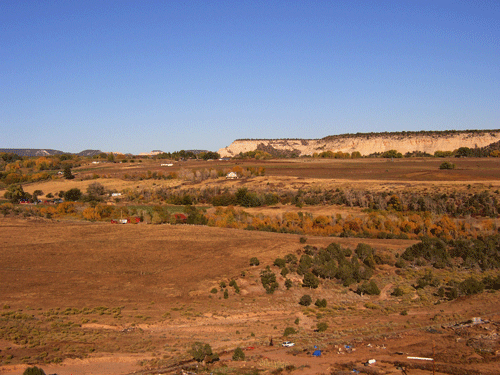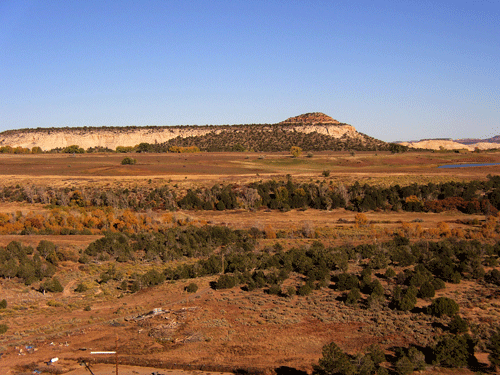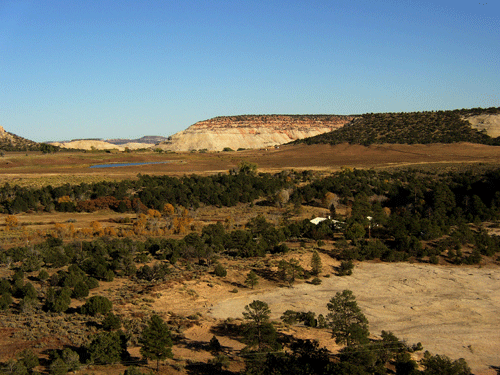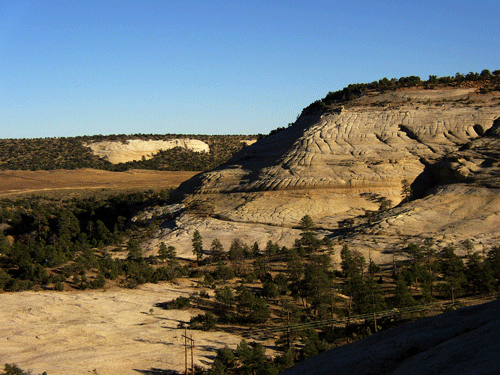 Escalante River in Fall a short distance upstream of Calf Creek and SR12.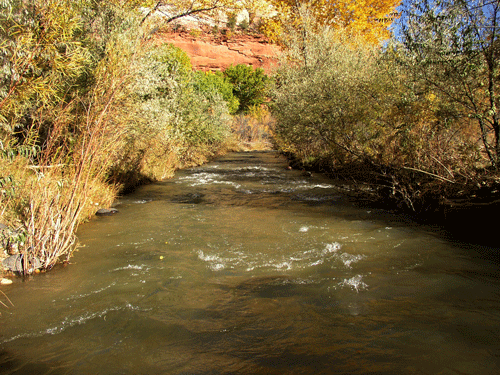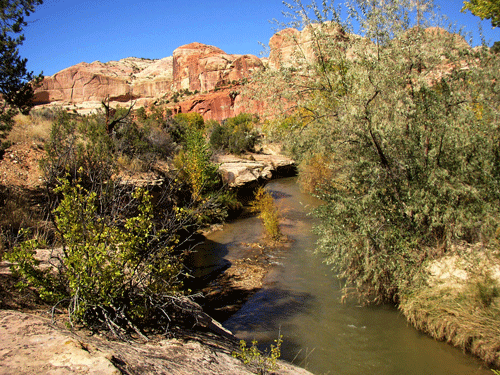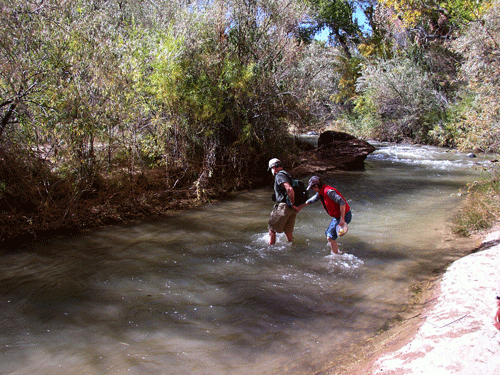 Fall color scenes along the river upstream of Calf Creek (October 2005).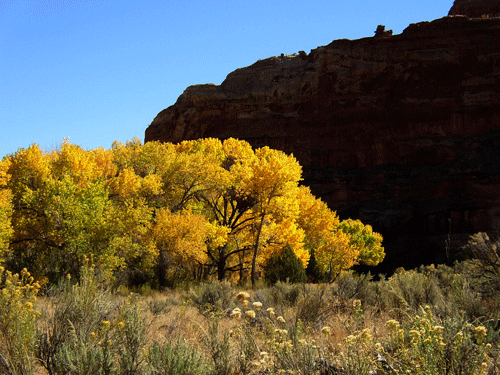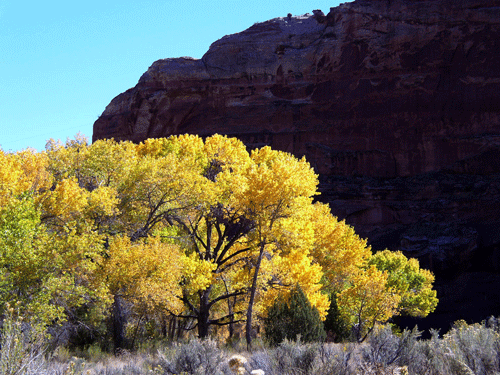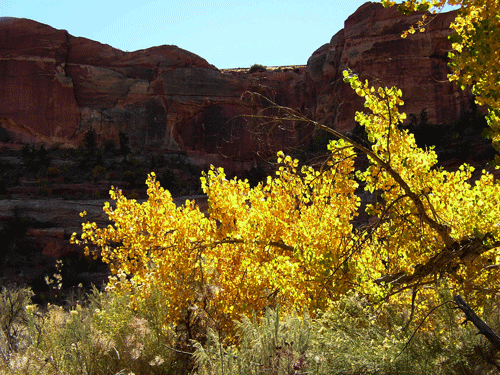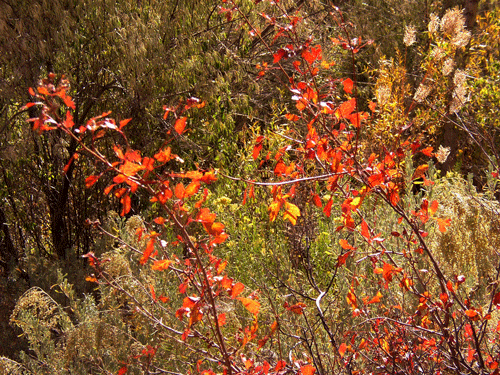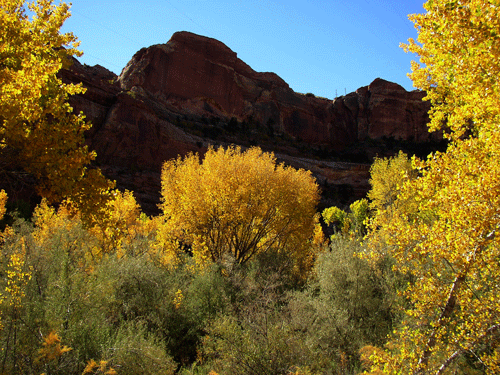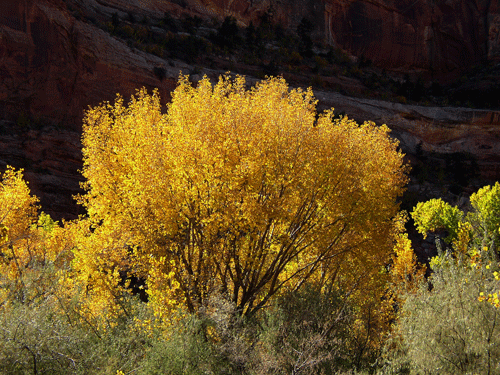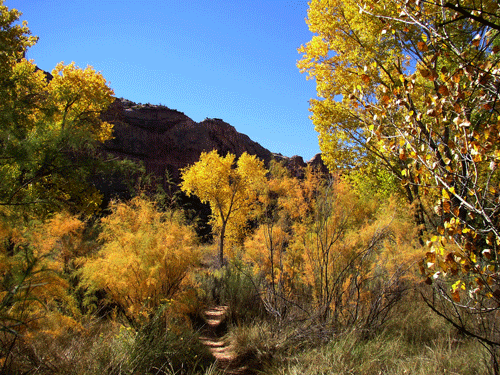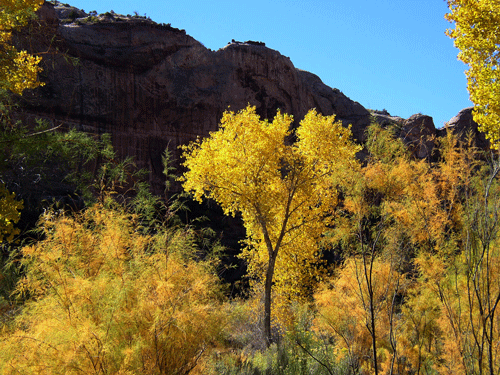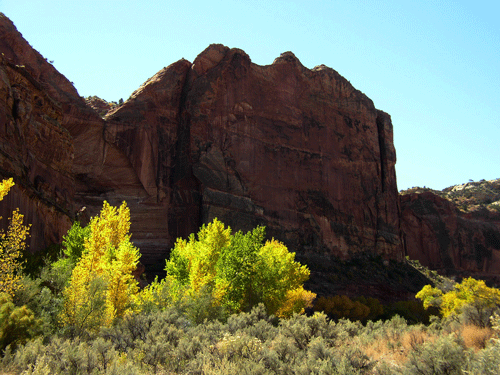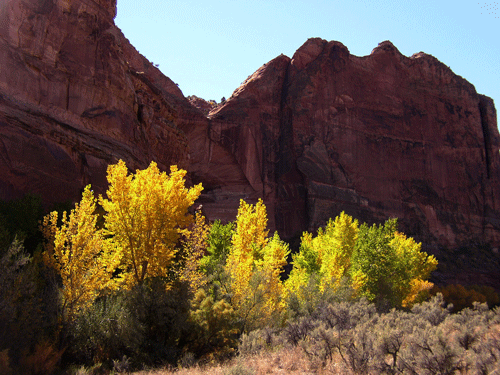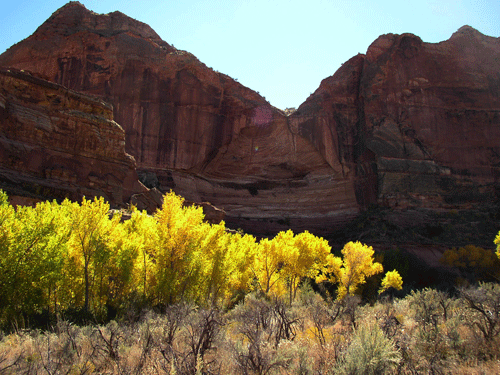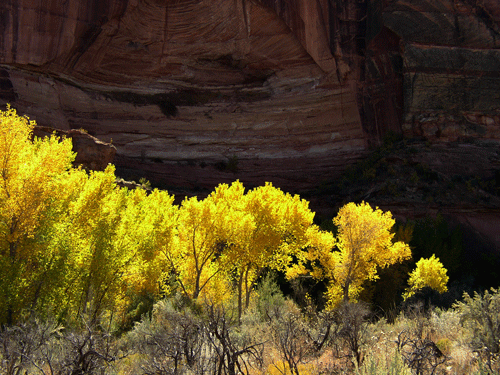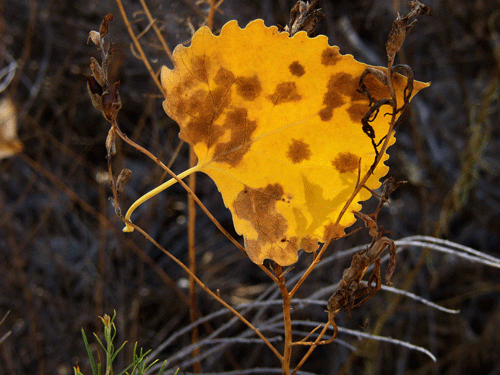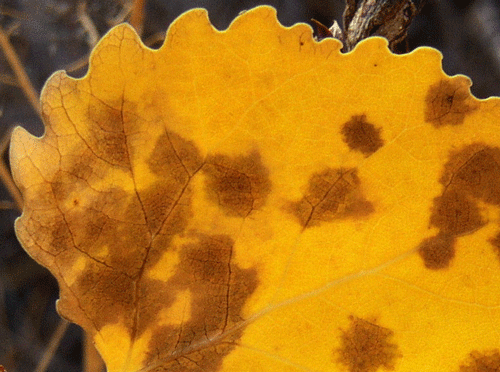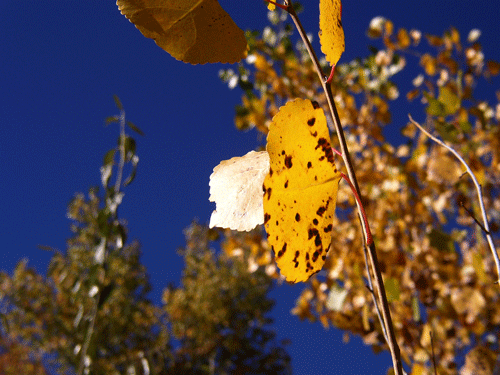 Escalante Grand Staircase Home
Escalante Grand Staircase Scenes 2
Escalante Grand Staircase Scenes 3
Magney Photography Home Page
Photography Site Map
DMEC Home