Ojai's Cluff Vista Park Pond and Fountain Scenes
Created 29 January 2006
This page last updated 1 February 2006
Cluff Vista Park has two fountains and associated ponds, which are connected by an ephemeral stream. The fountains symbolize the sun and the moon, respectively, with the pond at the eastern edge of Overlook Circle round in shape, and the lower pool in a crescent or half-moon shape, located at the east end of the park.


CounterData.com



debt elimination Counter
All photos copyrighted by David L. Magney 2005-2006

Links to other Cluff Vista Park pages
Cluff Vista Park Home Page
Cluff Vista Park Trellised Arbors Page
Cluff Vista Park Riparian Garden Page
Cluff Vista Park Deergrass Meadow Page
Cluff Vista Park Other Features Page
Scenes of Cluff Vista Park Fountains
Fountains and Ponds of Cluff Vista Park
At the center of the park, in Overlook Circle, is a lovely circlular pond, representing the sun. The circle is also symbolic of the circle (and cycles) of life, which was so important to the native people, and all life.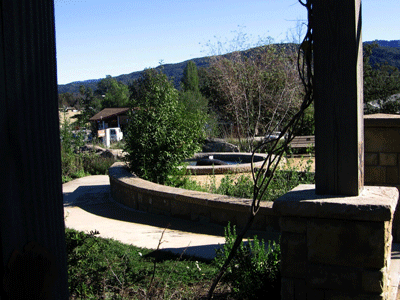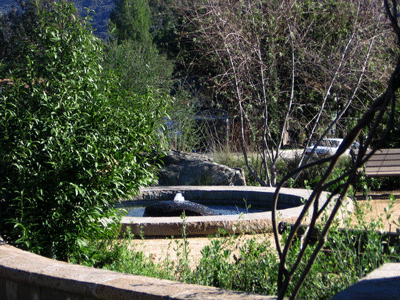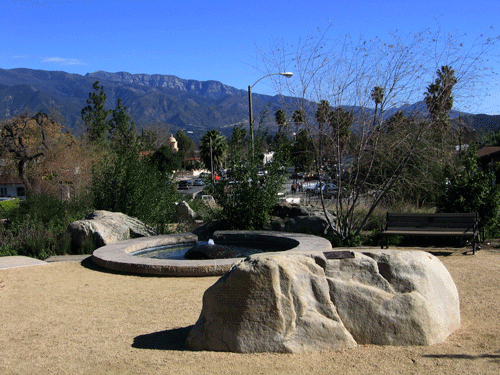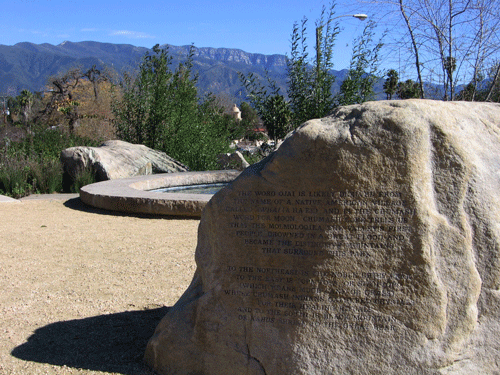 The omphalos pond and stone, serving as the headwaters to the riparian creek, is located in Overlook Circle, in the center of the park. There are springs in the Ojai backcountry where water simply appears out of the rock, not unlike this omphalos stone spring.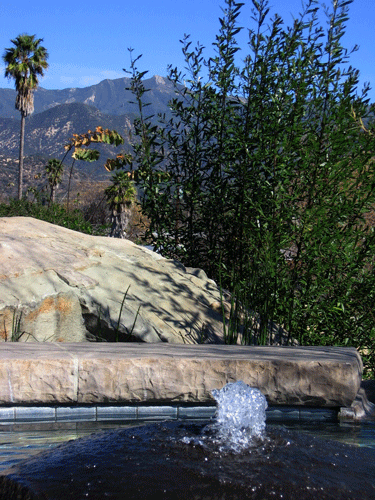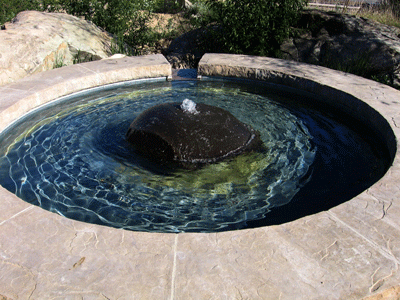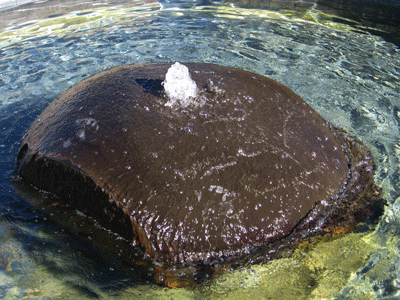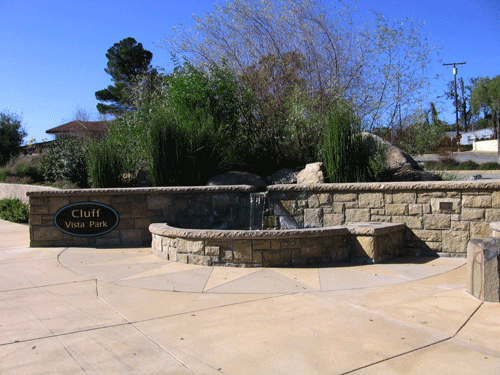 The stream that originates at the omphalos stone above, resurfaces at the Moon Pool, found downstream that the east end of Cluff Vista Park. Here the water flows over a small elegant waterfall into the accepting pool before returning to the earth.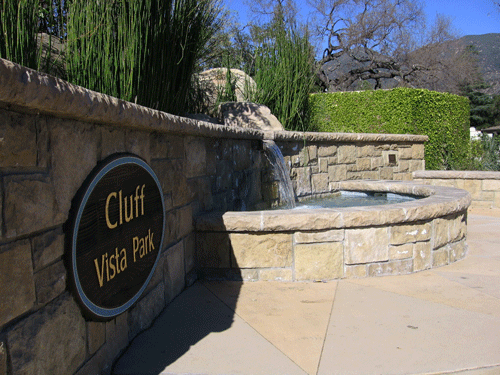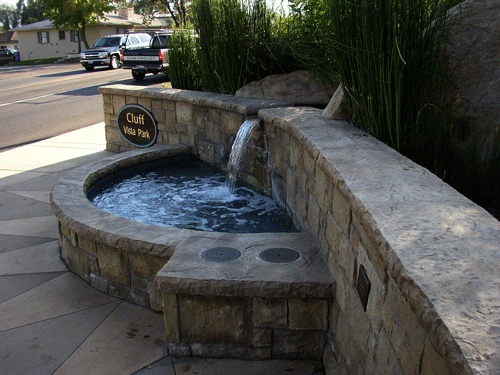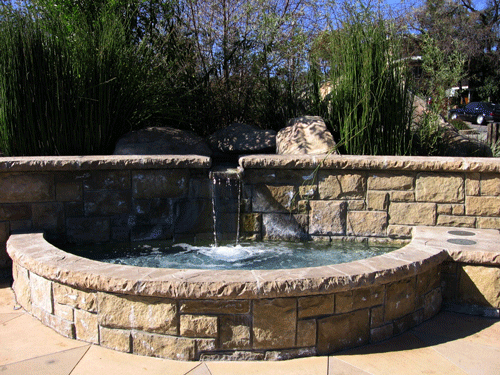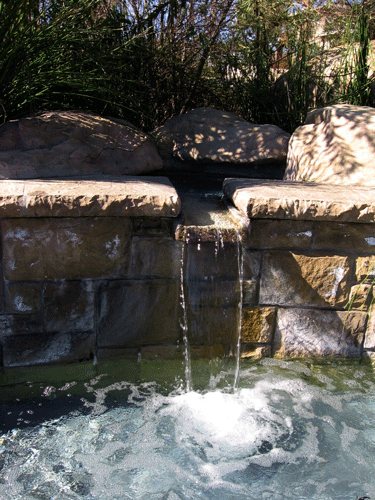 Previous Page | Next Page


Cluff Vista Park Home Page
Ojai Area Home
Photography Home Page
Photography Site Map
DMEC Home