Upper Sisar Canyon Scenes and Wildflowers
11 April & 28 May 2005
Upper Sisar Canyon drains the Topatopa Bluffs on the south flank of the Topatopa Mountains and Nordhoff Ridge, east of Ojai and the Ojai Valley. &nbsp March through June are the best times for seeing native plants blooming in this area. &nbsp The views of the Ojai Valley, Santa Clara Valley, Oxnard Plain, and even the northern Channel Islands is best when the air is cleanest, during the winter.

The rains of 2004-2005 were the second highest ever recorded for the area. &nbsp The abundant moisture brought forth a tremendous density of blooms from nearly every native plant species. &nbsp The Sticky Bush Monkeyflower (Mimulus longiflorus var. longiflorus), while always present, has more blossoms per plant then normal. &nbsp The flower heads of Golden Yarrow (Eriophyllum confertiflorum) are twice as large as they are normally.

All photos copyrighted by David L. Magney 2003-2005

This page was last updated on 6 January 2008

Plant Photos A-K
Plant Photos L-Z
Ojai Area Home



Landscape Scenes of the Upper Sisar Canyon
View of the Ojai Valley (left) and the Santa Clara River Valley and Santa Paula (right) from beneath Topatopa Bluffs.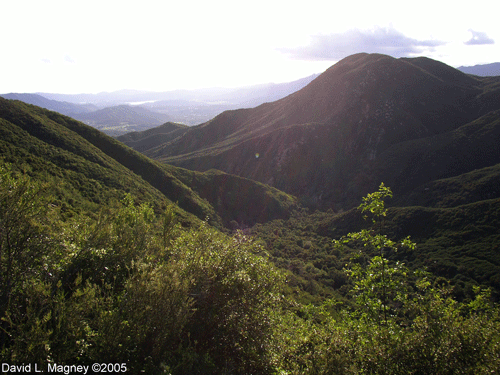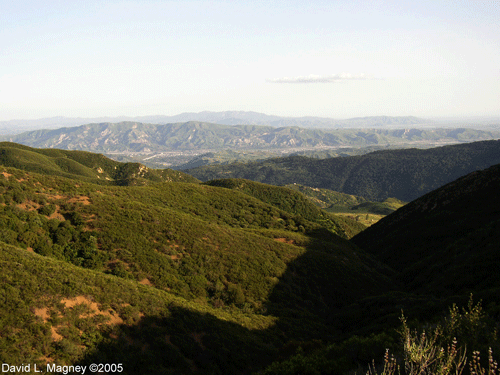 View of Topatopa Bluffs from foot of the bluffs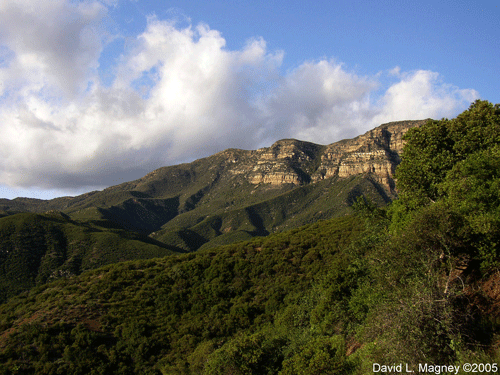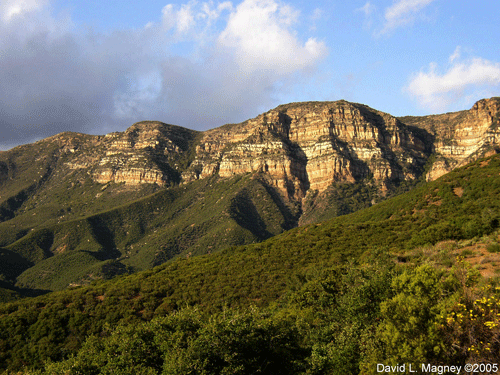 Small waterfall cascade on upper Sisar Creek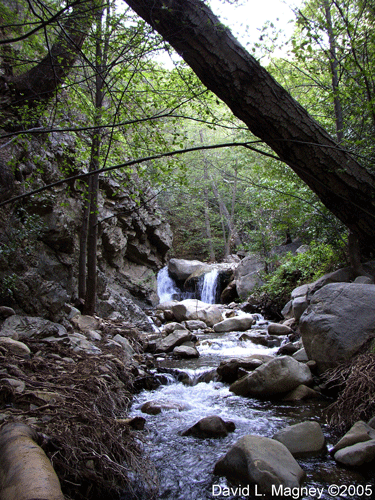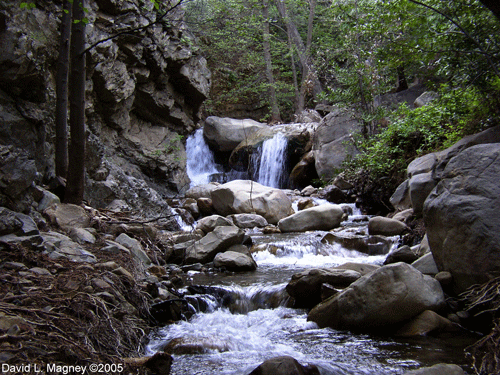 Nancy imparting the fragrance of Our Lord's Candle (Hesperoyucca whipplei). &nbsp Wildflowers blooming along White Ledge Trail near the trailhead.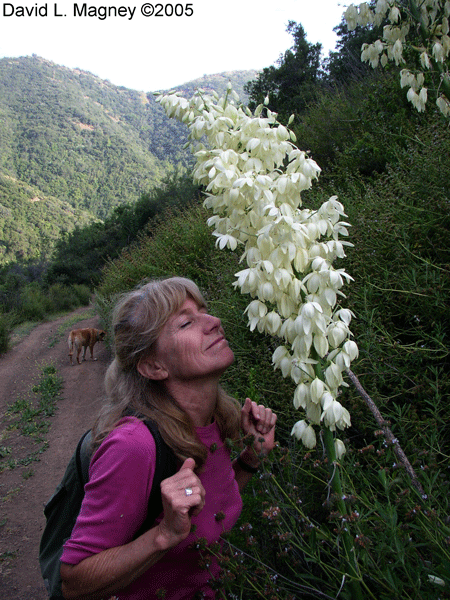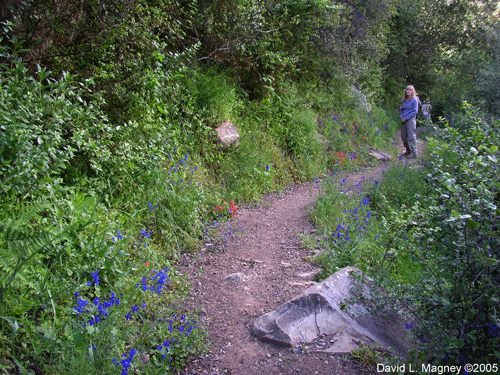 Nancy and Karin heading down the trail from the Topatopa Bluffs. &nbsp Friends pausing under the Coast Live Oak trees along a tributary of Sisar Creek discussing this year's bloom.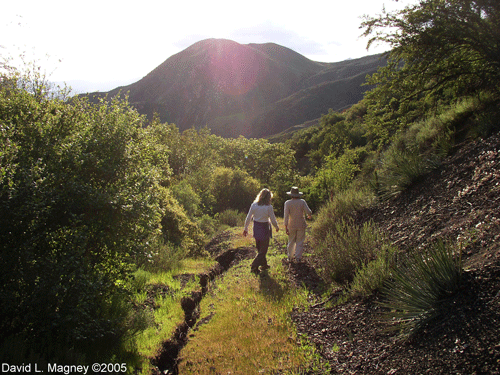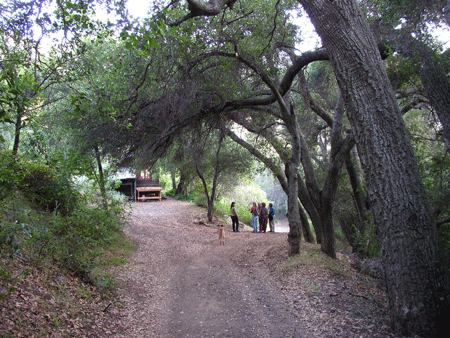 Ojai Area Home
Photography Home Page
Photography Site Map
DMEC Home